Beware on Recruitment Scam!
TALENTVIS will not solicit fees from job applicants in any form / condition.
View more
How Temporary Staffing Agencies Help Businesses
by Emma • Fri, 01 Jul 2022 14:02PM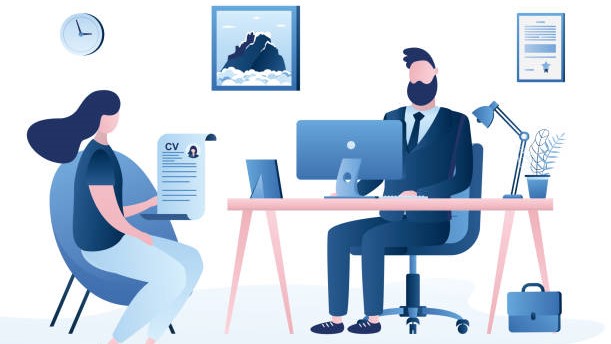 Are you looking for temporary workers, but do not want to risk hiring incompetent people? Temporary staffing agencies can surely help you out. If you are not yet familiar with it, a temporary staffing agency is a company that connects employers with contract employees. How do temporary staffing agencies help businesses? Read on to know more about this.
It makes sense if you want to recruit contingent workforce or temporary workers for your company, as it may only need additional workers for a limited time. Temporary workers are also needed to fill the role of absent employees who are currently on a long leave, such as maternity or sabbatical, so business can run as usual without having to fire employees once they return from their leave.
Recruiting temporary employees, however, can be tricky, since they are not as easy to source as full-time candidates. On top of that, you may not have the time to go through a lengthy recruitment process only to retain them for rather short tenure. This is why temporary staffing agencies can be a really great help for your company to save up much time and effort for the HR team to do other important stuff, as you rely on a trustworthy staffing agency to recruit temporary workers.
Read Also: Why Employees Prefer Hybrid Working Policy
Benefits of Temporary Staffing
Many people go to a temporary staffing agency to find temporary employment compared to them looking for one by themselves. Here are some benefits of partnering with temporary staffing agencies for your business:
Saves the Hassle of Recruitment
In employing job seekers, you save the hassle of having to filter through hundreds of applicants or waste time conversing with uninteresting candidates if you partner up with a temporary staffing agency. Competent temporary staffing agencies will help you save time and cost by sourcing qualified applicants and decreasing the time to meet your demands. It will be their part to screen candidates for their skills and qualities, shortlist possible recruits, and conduct background checks.
Minimizes Liabilities
Typically, temporary staffing agencies deal with contingent workers' compensation insurance, basic insurance coverage, payroll taxes, and other employment-related expenses. For your business, it means a staffing agency allows you to examine workers before committing to a long-term commitment by analyzing their work ethic, skill set, and relationship with full-time employees. When appointing a staffing agency, your business helps reduce the cost of health insurance, 401k retirement plans, sick days, and vacation benefits. This reduces your workload and liabilities.
Bigger Competence and Flexibility
Posting a job opening on a job board and waiting for qualified individuals to apply is a lot like gambling, on top of ensuring that you source competent people. Reliable temporary staffing agencies have spent years creating a database of qualified individuals to help them fill jobs with the best talent available. Temporary staffing agencies will be aware of the current compensation ranges for a certain role, as well as market trends, quiet applicants who are open to new opportunities, and active potential job-seekers looking for temp jobs. Your chosen staffing agency will act as a hub and a collaborator in offering your opportunities to qualified individuals. While typical temporary staffing agencies work with entry-level individuals, notable staffing agencies can actually secure desirable senior and executive-level positions of professionals!
Overcoming Cons of Temporary Staffing
Although the benefits of having a temporary staffing agency at your disposal is actually much bigger than the drawbacks, there are always things you need to anticipate. Here are some cons of partnering with temporary staffing agencies and how you can minimize the risks.
Lack Control in Recruitment
When you trust temporary staffing agencies to do a hiring for you, it is anticipated that you lack control during the recruitment process. As you entrust the hiring process, the staffing agency may not be as engaged with your corporate culture as you are. Partnering with the wrong agency will serve you with an unsuitable candidate. This is why you need to avoid this risk by carefully choosing the right temporary staffing agency that will be willing to assist you and ensure your objectives are met when it comes to sourcing contingent workforce.
Insufficient Training
When bringing temporary workers on board, the training time is often compressed as work must be delivered fast and effectively. Since a hiring manager may not have as much time to train them as they would a direct-hire full-time employee, the standard training must be adjusted. If you partner up with a good temporary staffing agency, you can ask them to provide adequate training that is specifically tailored to your business' needs.
Contingent workers may well be an excellent addition to your team, relieving the pressure on your full-time employees by ensuring projects are accomplished on time and within budget. Temporary staffing agency is worth considering if you want to ensure that your need for temp workers is fulfilled. The key to make this work is to find the right agency with a solid reputation from all temporary staffing agencies there are.
Read Also: MOM Self Assessment Tool
SUBSCRIBE TO OUR NEWSLETTER
Keep up with our latest jobs notifications, news, and events. No spam, we promise.