Beware on Recruitment Scam!
TALENTVIS will not solicit fees from job applicants in any form / condition.
View more
Job Review: Payroll Specialist
by Emma • Mon, 18 Apr 2022 13:11PM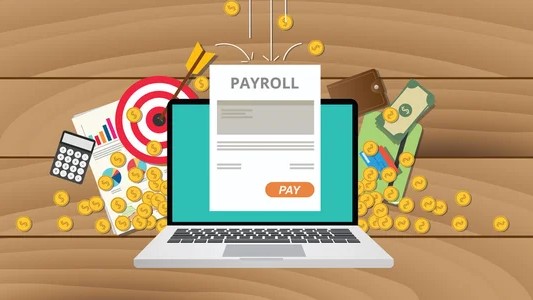 Every company needs a trusted expert to handle employee salary and company taxation. In other words, each employer needs a payroll professional to help them avoid any consequences from poor legal and employment handlings. Given their importance to support an organization's running smoothly, this is why a payroll specialist job is a promising career to consider pursuing. Are you interested in becoming one? Here is a general guideline to be a payroll professional.
Understanding Payroll
Payroll is the human resources function that handles the processing and distribution of employees' paychecks on a regular basis. Payroll typically consists of a regular salary and wage payments, commissions, and bonuses. This job includes issuing payroll forms and checks that total each employee's compensations, as well as cutting income taxes and other deductions. Accounting salaries, wages, and other disbursements within business planning and financial reporting is the second application of payroll.
This job function exists in almost all industries, especially companies with large numbers of employees. Payroll specialist may also work in offices as a member of the human resources team or department. As a payroll specialist officer, you are in charge of the taxation and financial computation processes inside a company. This should go hand in hand with the rules, statuaries, and regulations applicable in the country where the company operates. You may also be required to provide training on the usage of financial software and other support services.
Read Also: How to Prepare for a Mock Interview


Job Responsibilities
Here is the list of tasks you will do as a payroll specialist in an industry.
Evaluating and modifying existing compensation and benefits programs, policies, and procedures.

Developing and implementing new compensation and benefits programs, policies, and procedures.

Ensuring all programs, policies, and procedures comply with current legislation.

Communicating with third-party services to negotiate benefit plans and resolve benefit-related issues.

Supporting the HR team with recruitment and talent management activities.

Developing incentive, employee wellness, and performance management programs.

Managing subordinate HR employees and daily operations related to compensation and benefits activities.
It should be noted that different companies may require different duties for a payroll specialist, so this should be further confirmed during your application and job-offer stage.


Payroll specialist requirements
With all the automation and responsibility in mind, you need the following requirements in order to be in the payroll specialist position.
Bachelor's degree in Human Resources Management, Finance & Accounting Management, Business Administration, or a related field.

Several years of experience as a Payroll Specialist, Supervisor, or in related roles.

Experience in managing benefits and compensation using a Human Resources Information System (HRIS).

Holding completion of payroll specialist certification (usually optional, but preferred).

Excellent computer skills, including ADP payroll software and Microsoft Office.

Solid working knowledge of tax code.

Strong people and project management skills.

Organized, logical, and methodical approach.

Aptitude for numbers and commitment to accuracy.

Mature and trustworthy with attention to confidentiality.

Outstanding organizational ability with great attention to detail.


Keeping Up with Automation
Despite the advancement of payroll services, hiring a payroll specialist is still worth-considering. To keep up with the digital transformation, you need to stay updated with the latest payroll software and expertise. As a payroll specialist, you can consider pursuing two certificates: the Fundamental Payroll Certification (FPC) and the Certified Payroll Professional (CPP).
The FPC is designed for entry-level payroll specialists, and the training for this certification provides a full introduction to the discipline. Payroll office jobs and other mid- to entry-level employment are suited for FPC holders. Following that, a CPP can assist you in standing out when applying for managerial positions and more sophisticated payroll duties. This advanced certification requires prior experience in the industry as well as a thorough understanding of basic topics such as employment taxes, employee benefits, and the Fair Labor Standards Act (FLSA). CPP holders have also proved their understanding of payroll computations, payroll systems, and payroll administration.
If you are interested in pursuing a career as a payroll specialist, make sure to stay updated with Talentvis' job portal. There are plenty of job openings you can choose from according to your skills and expertise, including as a payroll specialist. Complete your application and let's kickstart a better career this year with Talentvis!
Read Also: 3 Remote Jobs with High Salary
image source: depositphotos
SUBSCRIBE TO OUR NEWSLETTER
Keep up with our latest jobs notifications, news, and events. No spam, we promise.