Beware on Recruitment Scam!
TALENTVIS will not solicit fees from job applicants in any form / condition.
View more
Top Reasons Behind High Employee Turnover
by Emma • Fri, 11 Feb 2022 12:32PM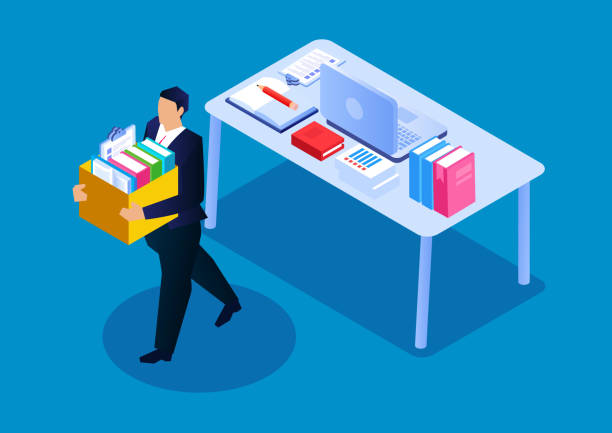 .
Employee turnover is a term that refers to the percentage of employees resigning from a company and are being replaced by new ones. Measuring turnover rates is crucial for businesses to examine the reasons why employees leave and calculate the cost of hiring for budget planning. A high turnover rate means a company has a problem that needs serious attention. So, what are some major causes of high employee turnover?
1 . Little to No Appreciation
Criticism and appreciation should go side by side. Most employees find criticism is acceptable as long as they receive equal appreciation for their achievements too. It is human nature to seek recognition, thus it is common to find one's reason for leaving a job is due to lack of appreciation.
How to Handle It
Employees value recognition because it helps them feel important and valued. This signifies that when companies seek to give credit where it is due, the employee turnover rate will be much lower. It should be a leader's priority to develop a company culture that not only helps people grow but also appreciates them for what they have done through their hard work.
Read Also: Pros and Cons of Outsourcing for Your Company
2 . Lack of Chance to Grow
No matter how well-established a company is, it is possible that your employees outgrow the development of the business. If your over-achiever employees believe there is no longer any room for advancement inside the company, they are more likely to find a new job somewhere else. There are times where employees do not actually want to resign, but they end up doing so because they cannot afford career stagnation.
How to Handle It
It might be challenging as a business owner or manager to present everyone with an opportunity for growth, especially if you manage a large number of employees at once. However, if you do not encourage your employees to build a career path, you could just see employee turnover skyrocket. You can avoid this by developing a program that supports career progression for employees at all levels. This will also be beneficial for the business development on a bigger scale, since having more high-quality employees means that your company is ready to take a bigger step.
3 . Money Matter
Having a supportive workplace that enables employees to grow professionally often results in low turnover, but it is not foolproof. Even with great work culture, employees may still choose to leave their job simply (and complicatedly) because they need to earn more. Money is a sensitive topic to raise, yet at the same time, it matters a lot.
Here's an illustration: your top performer is doing great at his job and is promoted as a senior back-end developer in 4 months. However, he suddenly submits a resignation letter because another company is offering him the same role as what he has now, but with much better compensation. Even though your company may have paid him a bit above the average salary for his job, he simply needs more money as he is about to welcome a newborn.
How to Handle It
When it comes to remuneration, do your homework well. Find out your industry's average salary for each job function in your country and make sure that your company follows the trend or maybe higher, but never lower. Now if you have, conduct a research on how much your business competitors offering for these positions. If you notice that your company's current salary standard is far below your competitors, maybe it is time to evaluate it and discuss with the finance department on the possibility of making some pay hike. Additionally, it should be noted that not abiding to the minimum wage salary regulation can lead to your company being sanctioned by the manpower authority in your country.
Conclusion
As HR strives to promote a great work experience by increasing employee engagement, keeping turnover rates low is equally essential. Instead of solely attributing a high turnover to employees being unfaithful and demanding, look within your company first. Good culture, good room for growth, and good remuneration can as well be the three musketeers of low turnover.
Read Also: Email Etiquette for More Productive Day at Work
image source: istockphoto
SUBSCRIBE TO OUR NEWSLETTER
Keep up with our latest jobs notifications, news, and events. No spam, we promise.