Beware on Recruitment Scam!
TALENTVIS will not solicit fees from job applicants in any form / condition.
View more
Top 3 Applicant Tracking System of 2022
by Emma • Mon, 21 Mar 2022 10:48AM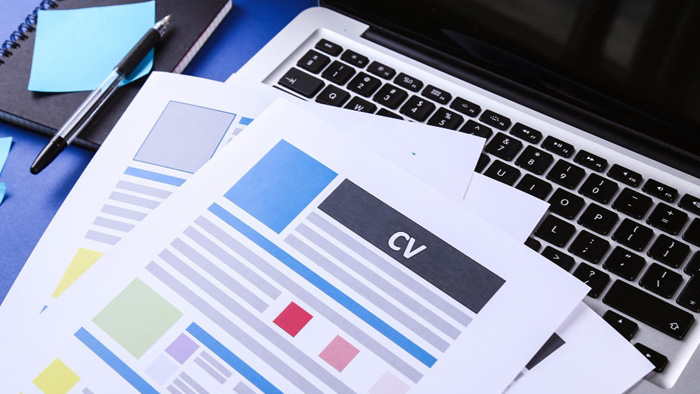 Applicant Tracking System (ATS) software is a recruitment and selection tool used by hiring managers to simplify candidate screening process while still getting the best ones. For organizations aiming to fetch top-tier employees, using ATS has become a necessity nowadays, because manual screening can take up much time and cost. For big companies that receive thousands of applications in a single job opening, relying on ATS will be the most efficient use of technology. In addition to targeting a larger pool of potential applicants, ATS software makes it much easier to handle data from several sources.
So, what are some of the best ATS software you should be using in 2022?
1 . JazzHR
JazzHR is an ATS software that meets organizations demands regardless of their size, sector, or hiring requirements, making it a perfect option for both internal hiring and staffing agencies. The unlimited user option is one of JazzHR's finest features. Instead of costing you on a per-user basis, all of your team members may use this program for free. JazzHR is also highly customizable, meaning you will have full power to tailor the dashboard based on your company's requirements. Some of its notable features include Candidate sourcing, Employer branding, Collaborative hiring, Compliance and reporting, and Interviews and assessments.
There are three packages you can subscribe to in JazzHR: Hero for $39 per month, Plus for $219 per month, and Pro for $329 per month. The hero plan has three available positions, which are enough for basic use and small teams. However, it does not have comprehensive applicant tracking features, only job posting and broadcast. To get the most out of JazzHR, you must subscribe to the Plus plan.
Read Also: Showcase Your Skill with These Best Websites for Designers Portfolio
2 . WebHR
WebHR is an all-in-one cloud-based human resources software. The basic design includes general components for Attendance and timing, Database of Employees, Offboarding and onboarding, PTO and leave, Social HR Employee Directory, and Self-service for employees. WebHR has been used by over 25,000 enterprises in over 200 countries. Nissan, Merry Maids, Jiffy Lube, Massage Envy, Servpro, and other well-known companies rely on WebHR as their ATS.
WebHR is available for as little as $2 per employee every month. However, when the number of employees increases, the cost per employee decreases. For example, for 100 employees, the fee reduces to $1.90, $1.50 for 500 employees, and $1 for 1,000 employees. Add the WebHR applicant tracking system to your plan for just $0.50 per employee.
3 . BambooHR
BambooHR is an all-in-one human resources software solution that can help you entirely, from recruitment to hiring and onboarding. With this comprehensive ATS, you will be able to manage contract letters for new recruits. BambooHR also includes recruitment team collaboration capabilities, automatic notifications, and a unified experience across desktops and mobile apps.
BambooHR offers two subscription plans: Essentials and Advantage. This software best suits mid-sized to big companies due to its extensive features. Nevertheless, a dedicated ATS feature is not included in the entry-level package. Therefore, if you only need applicant tracking features but do not want the other HR functions, BambooHR is obviously not the ideal answer for you. Pricing information is not accessible online, so you need to directly contact the customer service to know their subscription rate.
How to Find the Right ATS for you
There is no such thing like one-size-fits all ATS software, given that different companies have different requirements for hiring and applicant tracking. For example, a company that recruits less than ten people each year and never has more than three vacant positions will not have the same requirements as a company that adds hundreds of employees each month. There is just no reason to spend more for a full HR solution if you do not really require HR software. Instead, search for application tracking as a stand-alone program. Good luck!
SUBSCRIBE TO OUR NEWSLETTER
Keep up with our latest jobs notifications, news, and events. No spam, we promise.