Beware on Recruitment Scam!
TALENTVIS will not solicit fees from job applicants in any form / condition.
View more
Why Employees Prefer Hybrid Working Policy
by Emma • Fri, 27 May 2022 10:26AM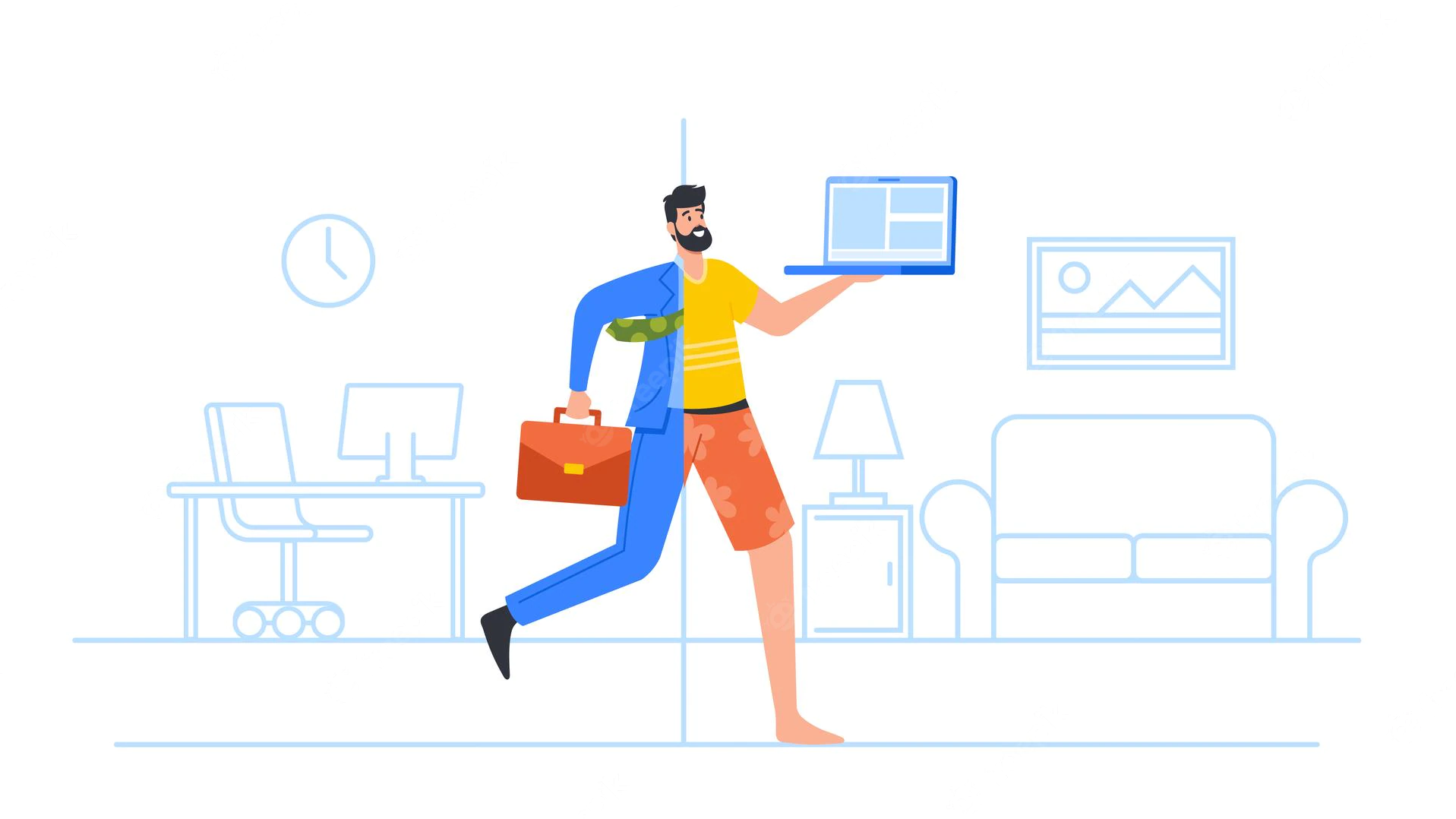 The nearly-ending COVID-19 pandemic becomes solid proof that hybrid work arrangements can be as effective as working from the office. This is a company policy that allows employees to work from either the office on some days and from everywhere on some other. Now that more and more companies are asking their employees to fully return to the office, some actually feel hesitant to do so. Yet, hybrid working is not a foolproof work arrangement and companies need to take some factors into account before deciding whether or not to implement this.
Hybrid working is not exactly the same as remote working. This means employees may work from home or anywhere on certain days and at the office on some other days. The ratio of working from the office (WFO) and working from home may vary, such as 3 days of WFO and 2 days of WFA every week. It can also be divided by weeks, such as odd weeks are for WFO and even weeks are for WFA. A Pew Research study found that 54% of respondents would like to continue working remotely even after the pandemic ends. Gallup also found that when employees spend a bit of time working from home and some time working in an office among their coworkers, their engagement improves.
Just like any other thing, there are always two sides to the same coin. Here are the pros and cons of hybrid working.
Pros of Hybrid Working
Let's face it: we hate commuting. With hybrid working, employees can save up hours of time and energy as they only need to commute a couple of times every week to the office instead of doing it every day. For working parents, this allows more quality time spent with their kids at home. They can be more attentive to the kids and may even reduce the cost of babysitters or daycare because parents do not have to leave their kids 5 days a week.
For the employers, hybrid working makes it possible to save up costs from renting a big building and electricity, especially if the work setup is divided into two big teams that take turns on who works from the office. Moreover, they can expect a higher retention rate, because when employees are given flexibility in choosing whether to work from anywhere or from the office, they feel highly valued by the company.
Cons of Hybrid Working
Unfortunately, hybrid working may not be suitable for some job functions, such as jobs that require specific tools or infrastructure only available at the office, such as digital security engineer, IT support, laboratory workers, and others. Moreover, if your business operation requires very active communication and collaboration, even Zoom meetings feel inadequate and extend processing time. Hybrid working may also go wrong if employees tend to be irresponsible in working without visible supervision, such as delaying tasks that lead to them having overtime. In the long run, this can cause burnout. Another concern is that employees' loyalty and team bonding may weaken when hybrid working is implemented, given that they spend less time in the office.
Read Also: How to Prepare for Your Resignation
Should Your Company Go Hybrid?
If employers are reluctant to let employees work fully remote due to the lowering severity of the pandemic, then hybrid working can be the best answer. Employers may argue that hybrid working can negatively affect team dynamics as workers rarely meet in person. But, some employees may insist that they can work fine without having to commute to the office every day, as proven during the remote working period.
The way to overcome this difference is to make hybrid working an option instead of mandatory. While working from the office remains the default policy, employees are allowed to request remote work arrangements when they need it by informing their HR leader and direct supervisor. This is also a good way to promote flexibility for employees while ensuring the management that no business operation is sacrificed.
When executed right, hybrid working can be a strategy that promotes employee well-being, productivity, employer branding, and, ultimately, overall profitability. It is worth noting that hybrid working does not mean employees do not go to the office at all; they still do, just not every day.
Read Also: How Volunteering Will Help You Land Your Dream Job
Image source: freepik
SUBSCRIBE TO OUR NEWSLETTER
Keep up with our latest jobs notifications, news, and events. No spam, we promise.