Beware on Recruitment Scam!
TALENTVIS will not solicit fees from job applicants in any form / condition.
View more
BLUF Communication Skill You Might Have Missed
by Emma • Wed, 06 Oct 2021 07:02AM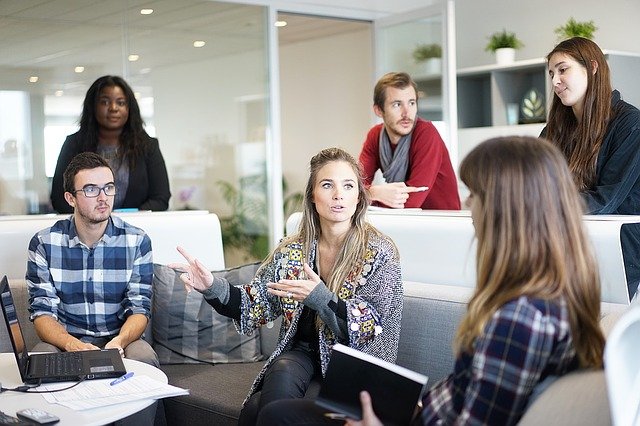 BLUF (Bottom Line Up Front) is a communication practice that came from a 100-page long document entitled "Army Regulation 25-50: Information Management: Records Management: Preparing and Managing Correspondence." BLUF was created by the US military to make messages precise and powerful. In essence, it practices delivering key information (bottom line) at the beginning of every message (up front). It is similar to a thesis statement and the practice of inverted pyramids in journalism.
Nowadays, the BLUF model has been integrated into many forms of writing communication, i.e. journalism, note-taking, academic writing. Its straightforwardness is also well-appreciated in business scenes because everytime communication falls apart within a team, it could spiral into larger issues that affect ongoing projects and even capital return. That is why most businesses have adopted this method in their digital marketing, project management, and psychological assessment.
People usually pick up this skill as they progress through their career because rarely people share tips on how to improve communication skills. Luckily, you can straight up learn how to communicate effectively right now without having to struggle in the first years of your career.
BLUF model of communication
Practicing BLUF model means you communicate the main point of a message at the beginning and then follow it up with the context. In a workplace setting, using this strategy helps you utilize the first sentence to enforce speed and clarity in delivering reports and emails. Only after that, background information could be summarized to explain considerations prior to decision-making that led to the bottom line. Although it is not a method we are used to practicing every day, being result-oriented is important when you are working with someone else. If used properly, the BLUF model could save everyone so much time and effort to process a piece of information.
Read Also: Job Search Anxiety is Real and Here is How to Overcome It
So, the next time your manager ask for an update on your ongoing project, instead of saying:
Hi, Mr. Manager. Unfortunately, we ran into some issues and we had to pay additional payment for the speaker's accommodation because it turned out she will be abroad during the rescheduled time.
I was also told by the back-end developer team that the revamped website will be delayed for about three days due to recurring bugs they have not been able to fix.
But I think everything else is on-track and that shouldn't affect the overall schedule for the project. You can expect the project to meet the deadlines as discussed at the beginning of the month.
Using BLUF method, your message should look more similar to this:
Hi, Mr, Manager. Overall - We are currently on schedule and you can expect the project to meet the new deadline as discussed last meeting.
Few important updates:
First - Our accommodation cost for speakers increased by $1,000 because we had to book an international flight for one of the speakers who will be abroad a day before our rescheduled event.
Second - Our revamped website got delayed for three days due to recurring bugs. I will follow up to the team later today if the issue has been fixed.
Forming a new habit is challenging for everyone, but you can always start adopting the BLUF method into your daily communication. The next time someone asks you, "How's your day going?", avoid explaining why your day has been great or bad. Instead, strike first with the summary, "It's been great/horrible!" and then follow them with your explanation of why that is the case. By distilling essential information upfront, it saves time and makes communication more efficient.
Read Also: Common Mistakes Fresh Graduates Make at Their First Jobs
SUBSCRIBE TO OUR NEWSLETTER
Keep up with our latest jobs notifications, news, and events. No spam, we promise.