Beware on Recruitment Scam!
TALENTVIS will not solicit fees from job applicants in any form / condition.
View more
How a Recruitment Agency Helps in Job Seeking
by Emma • Fri, 08 Jul 2022 13:58PM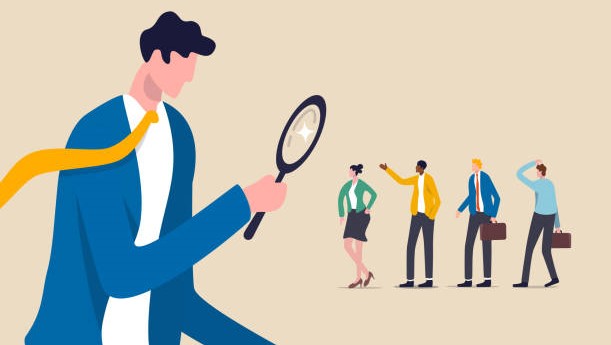 When looking for jobs, people typically go to job portals to find available vacancies. At the same time, companies are actively using job portals, since vacancies posted here typically attract huge numbers of applicants. Yet, this is not the only way to job seeking; recruitment agencies are another way to find high quality jobs from reputable companies. Still unfamiliar? Here is how a recruitment agency helps you in job seeking.
Recruitment agencies offer industry-specific knowledge and services, personally contacting a database of active job seekers via phone or email to negotiate their viability for new job roles. These agencies act as a bridge between employers and job seekers. Recruiters in a recruitment agency source candidates for companies using their service and are trying to hire. Many companies prefer services offered by recruitment agencies because they are more likely to find higher-quality candidates faster, allowing companies to focus on their core business while reducing their in-house HR inefficiency.
Not only does a recruitment agency help companies in sourcing talents, but it is also beneficial for job seekers and here are some of the benefits:
1 . Validated Companies
You may have come across a job ad from a company that does not even exist, which is known as a job scam. There are also plenty of job ads in job portals that come from companies with no known reputation or social presence, which can be quite shady. This is where the recruitment agency wins; it only offers or posts job ads by companies that are legitimate and valid, since it is the company that is using the service of this kind of agency to source people. By applying for a job through a recruitment agency, job seekers are more assured of the companies that are hiring. Companies that choose to use this recruitment service are typically more dedicated in hiring and are willing to spend extra to source for great talents. At least in Talentvis, we have been helping many recognizable international companies to find suitable employees. Who knows you will be next, right?
2 . Access to 'Hidden Job Market'
Have you ever witnessed your colleagues landing jobs that were never publicly advertised? Maybe they acquired one through a hidden job market! The hidden job market refers to positions that are not advertised or posted online and are filled internally, through networking, employee recommendations, and, in most cases, through a recruitment agency. Many companies choose to collaborate only with agencies since they know that their preferred recruitment agency has a strong knowledge of their business and understands precisely what they are looking for in a candidate. This gives you more benefit if you want access to jobs that are not publicly advertised through mainstream job portals!
Read Also: Guide to Temporary Staffing for Job Seekers
3. Better Service with No Cost
Recruiters have a great awareness of the job market in your business, know what skillsets companies need, and can support you in crafting your brand image to stay ahead of competitors. When you work with a recruiter, they will be able to provide specific feedback from clients on how you performed throughout your interview. Even if you may not instantly land a job in your first attempt, your upcoming job seeking with a recruitment agency will be a learning moment and an opportunity to improve your skills. Since your prospective employer is the one paying the service fee of a recruitment agency, you will enjoy this better job seeking experience free of cost. At Talentvis, we do not solicit money from job seekers while providing you with some of the best jobs there are in Southeast Asia countries!
4 . Multiple Jobs Sourced with One Application
Typically, job seekers may fixate on a single opportunity, company, or appointment at a time if they apply by themselves through a job portal. On the other hand, a recruitment agency has many available job opportunities to fill at the same time. These staffing agencies get to evaluate a job application for many available positions at the same time, leveraging their insight to match the individual to their ideal position and company. Moreover, as a job seeker, you can also try out temporary staffing arrangements by sourcing jobs through a recruitment agency. These agencies help people find jobs on a temporary, temp-to-hire, or contract basis, enabling them to work at a company for a probation period to see if the job and company are a suitable fit for a permanent placement.
Job hunting, like any other endeavor, is increasingly challenged if you go it alone. As a job seeker, it is critical to take every opportunity to get in touch with work opportunities. Luckily, with the help of a trusted recruitment agency, you can speed up your job seeking process by not limiting yourself to only look for job vacancies through job portals. You are just one click away from welcoming Talentvis, as a reputable recruitment agency, to help you pursue your dream jobs. Good luck!
Read Also: How to Reject Job Offer The Right Way in 2022
Image source: istockphoto via vecteezy
SUBSCRIBE TO OUR NEWSLETTER
Keep up with our latest jobs notifications, news, and events. No spam, we promise.