Beware on Recruitment Scam!
TALENTVIS will not solicit fees from job applicants in any form / condition.
View more
How to Use Job Seeking Tracker
by Emma • Fri, 20 May 2022 10:51AM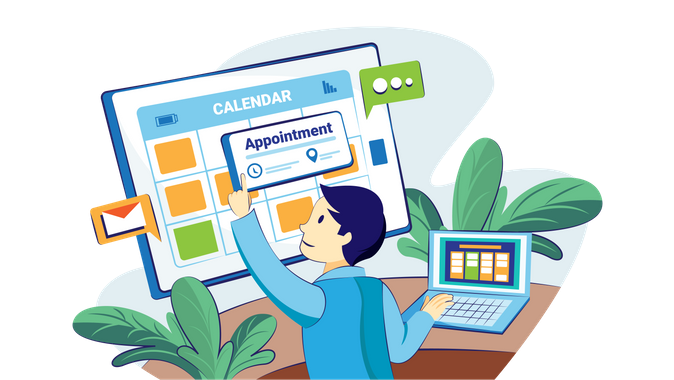 Job seeking can be overwhelming at times and not only because you need to source all possible job vacancies there are, but also keeping track of them. You surely do not want to lose track of what jobs you have applied and will apply.. To make sure your job seeking journey is not scattered here and there, using a job seeking tracker can be much of a help to monitor your overall process. Still clueless on where to start? Here is how you can use a job seeking tracker.
What Is a Job Seeking tracker?
When you are looking for work, it is really essential to keep track of job postings, recruiter contacts, and interview dates. A job tracker is a useful resource that may help you stay organized and on top of things during your job hunt, from application preparation to interview preparation and everything in between. When you use a job application tracker framework, managing this process becomes much easier.
What to Keep Track of
To make sure that you do not miss details in doing your job seeking are several things you need to keep track of:
Company Name:

it is obvious that you need to know what company you want to work for in the future. You surely do not want to mistake naming the company during your interview process later on!

Job Position:

whether you aim for the same position as your previous job or want to have a career change, it is important to know what job function you are applying for.

Vacancy Link:

there are plenty of job portals, including Talentvis, that you are sourcing job vacancies from. To make sure you keep track of your progress, always provide a link of the job position so you can filter it out when you do daily checking. If you apply through email, you can write down the email address in this section.

Date of Application:

By keeping track of your date of application, you can decide when to write a follow-up message after applying, if you apply through email. You can also check every once in a few days on each vacancy to see if the status has changed. If you have a daily target on how many jobs you want to apply in a day, this can be useful too!

Application Status:

If a company contacts you to organize an interview, begin keeping track of the date, time, and kind of interview at each stage of the process. This might help you stay focused on your current tasks and avoid scheduling interviews for yourself twice. Some items you can include in the status are:

applied, follow up on application, interview stage, follow up on interview, proficiency test, accepted, no information

and

rejected

.
After knowing what you need to keep track of, you need to actually monitor it on a daily basis. If you applied for a job by email rather than a job portal and have not yet heard back from the hiring manager within two weeks, write a follow-up email to check about the status of your application. If you make it through the interview process, do not forget to write it on your application status and prepare for it. Once you are done with an interview, you can write a customized thank you message within 24 hours to assist you make an even better impression. If you have not heard back regarding next steps after a few weeks, don't hesitate to follow up.
Read Also: Must-Have Productivity Apps for Employees in 2022
There are plenty of job seeking trackers you can choose; from a simple spreadsheet template to dedicated apps specifically made for this. Here are some recommendations.
Job Seeking Spreadsheet
Here is a job seeking spreadsheet by Headhunter to simplify your job seeking process. Simply click on the link, go to the file section on the top left corner and choose the option to make a copy. You can fill it out according to your personal data. Make sure you have Google Sheets apps on your phone, so you can actively fill it out and keep track of your progress anywhere, even when you do not have your laptop with you.
Teal HQ
Teal's Job Tracker makes it simple to save open positions and watch the status of your applications as soon as they are updated. Each job listing in the dashboard table includes the position, company, location, status, date saved, follow-up, and enthusiasm level. Click on a job ad to access more information, such as the job description, and to change your current status in that application (saved, preparing, applied, interviewing, negotiation, accepted, rejected, declined). You can add notes for the job, contacts you dealt with and data about them, a to-do list for tasks for that application, and some email templates in four smaller sidebars. Teal also analyzes the job advertising to recommend a few keywords that you should include in your CV to pass ATS checks.
JibberJobber
JibberJobber provides an impressive database of connections, companies, and jobs, and it also allows you to compare positions you've placed. The list of fields contains everything you'd expect and connects contacts, businesses, and jobs to form a strong database. If you accidentally add the same job twice, JibberJobber will detect the duplicates and notify you. You can compare their sections side by side for similar jobs to see what fits better. JibberJobber, being one of the few job application trackers with mobile apps, makes it much easier to add jobs and keep track of them from your phone.
Job seeking is not a one-day or even one-week progress; it takes perseverance and a lot of effort to make sure you land the job that suits you best. Using a job seeking tracker can help you monitor your progress and ensure that you have given your best effort all along. Good luck!
Read Also: How Volunteering Will Help You Land Your Dream Job
image source: iconstout
SUBSCRIBE TO OUR NEWSLETTER
Keep up with our latest jobs notifications, news, and events. No spam, we promise.