Beware on Recruitment Scam!
TALENTVIS will not solicit fees from job applicants in any form / condition.
View more
Guide to Temporary Staffing for Job Seekers
by Emma • Fri, 17 Jun 2022 11:13AM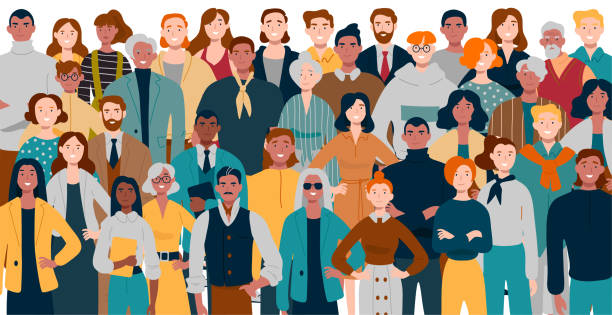 Are you in need of a job that can hone your professional skills, but not ready for a commitment in a full-time job? Maybe temporary staffing is the answer you seek. Temporary employment is where you are hired to work during a specific contract period, as often offered by temporary staffing agencies. This work arrangement helps job seekers to have short-term, low-commitment jobs, while exercising their professional skills and get paid. Here is what you need to know about temporary staffing.
Temporary staffing answers the concern of employers who are specifically looking for temporary employees. Because of the job's brief duration, this employment differs from typical permanent positions; job seekers are already aware that the jobs provided by temporary staffing agencies are contract-based. These people can also use the temporary job to learn more about a company before committing to work full-time or to get hands-on experience of working in a particular industry before deciding to find a full-time job there.
Why Job Seekers Should Consider Temporary Staffing
Considering their skill sets, some professionals opt for temporary staffing or "gig" job roles. Temporary work is a great way for people who want to build a portfolio career to try out new roles and work in different settings without looking like they are job hopping. People who want to try out a new industry or career or add to their resume, but do not want to commit to a long-term job yet, should really consider temporary jobs. Not limited to professionals, temporary jobs are also suitable for fresh graduates with little to no job experience, since they can build up their career credentials while mastering skills needed for them to land a full-time position.
Read Also: Highest Paying Jobs in Singapore
Benefits of Temporary Staffing for Job Seekers
Temporary staffing gives job seekers opportunities to learn new skills, explore other industries, and improve their resumes. Here are some of its benefits for job seekers:
Learning while Getting Paid
Temporary work arrangement offers the chance to learn about the corporate culture and work responsibilities without taking the long commitment. If you are looking for work in a new field, a temporary job will allow you to see if the change is right for you before committing to a full-time career.
Chance to Land a Full-time Job
Temporary work is one fine way to prove your professional worth for employers and, if you perform well, you may as well land a full-time job right after. Some companies use this short term of employment to assess how well an employee fits into the corporate culture, depending on their work ethic and team compatibility.
For fresh graduates, a lack of relevant work experience might be a roadblock between them and their dream job. Temporary employment is a great way to acquire that experience. It also looks good in your resume, either to fill an employment gap or to prove that you are keen to try out various fields. Working in a variety of settings might also help you improve your talents. Performing the same tasks in a different setting can reveal new information and provide new perspectives.
Cons of Temporary Staffing for Job Seekers
Indeed, temporary staffing may lack the paid benefits and job security that full-time jobs provide. Here are some cons that job seekers need to anticipate and how to overcome them
One of the most common concerns about temporary employment is its short tenure. While this should be a mutual understanding between job seekers looking for temporary jobs and employers in need, as the tenure of employment in this staffing method is usually not more than a year. The best way to avoid disappointment about this drawback is to understand that a temporary job is for you who does not mind working based on a period contract, so you will not have high hopes.
Not Much Sense of Belonging
Working for a rather short period of time may not give you the full experience of engaging in a company culture. If you opt for temporary employment in your career journey, you may not get a sense of belonging to the company that hires you only for a specific contract period. Your work may feel all-too-professional at times, since you are not expected to grow fond of the company culture. That is why you need to focus on delivering the best professional outcomes in your temporary job instead of hoping to get emotionally engaged with the company culture.
No Guarantee for a Full-time Position
Most temporary employment exists to provide companies with competent, short-term employees to help on a specific project. These jobs are not often intended to be permanent and typically last a few weeks to a few months. While they may last longer than that, a temporary job is not a guaranteed choice if you are searching for a full-time position, although some companies use this temporary work arrangement to offer workers a full-time position if they are proven to be competent.
You can find temporary job opportunities through a regular job posting website or directly from a company's hiring page. Another great way of finding a temporary job is through a temporary staffing agency. As the staffing agency does the majority of the work, this process can help you find a temporary job faster. Credible agencies usually establish good connections with companies who source for temporary employees. It is then important to go to a temporary staffing agency that is competent and will lead you to landing some of the most prestigious temporary jobs there are. Good luck!
Read Also: Personal Branding: What, Why, and How
SUBSCRIBE TO OUR NEWSLETTER
Keep up with our latest jobs notifications, news, and events. No spam, we promise.