Beware on Recruitment Scam!
TALENTVIS will not solicit fees from job applicants in any form / condition.
View more
Factors to Consider Before Accepting a Job Offer
by Emma • Fri, 29 Jul 2022 15:37PM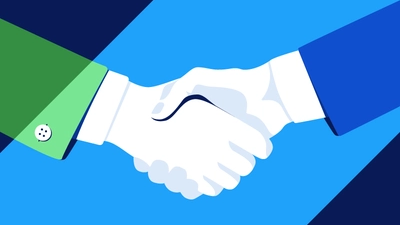 Getting a job offer after a long journey of job seeking must be a great relief, but what will you do if you receive many job offers all at once? It must have felt like your luck is long overdue as you finally secure some job offers from companies you wish to work for. Choosing the most suitable job to take, however, is the next step you need to do carefully. Rushing into things about your career is unwise, so here are some factors you should consider before accepting a job offer.
Type of Employment
In accepting a job offer, you have to pay close attention to the offer letters recruiters sent to you; which type of employment are those companies offering you? What is being offered to you at last can be different from what it looks like on a job ad. For example, you could go through the selection process for a position with permanent employment, but end up with an offer letter that says you are accepted as a contract employee. This is also the case if you are only looking for one to two years of contract staffing, but a recruiter informs you that you are offered permanent employment. Thus, you have to carefully consider which type of employment suits you best. If you prioritize job security above all else, you may want to consider accepting a job offer with permanent employment. On the other hand, if you plan to only work for several years before pursuing a master's degree or switching career, you can choose to accept a contract-based job.
Company's Reputation
As much as you may have the urge to take the job from a company that offers you the highest salary among other job offers you receive, this can be tricky. Finding a 'good' company that has a solid reputation is not easy, especially if you source job vacancies from a job portal instead of a recruitment agency. Job scams are on the rise and there is always a chance that when a job offer looks 'too good to be true', it is probably fishy. If you want a job that can guarantee your livelihood for the long run, it is very important to consider companies' reputation before accepting a job offer. Conduct due diligence by finding as much information as possible about companies that are offering you a job, including about the working environment, business sustainability, growth projection, and career path. If you are still unsure, it may also be safer to choose a job offer sourced by a recruitment agency, since the company's reputation has been thoroughly verified by the agency and you can be rest assured.
Read Also: HR Jobs in Singapore
Salary
It makes perfect sense that salary becomes an important decision-making factor in accepting a job offer. The salary stated in a job offer may be the first thing you notice. Once you have decided your desired type of employment and verified some companies' reputation, the next thing to consider is salary. It may be easy if you have previously worked before, since you already know the salary benchmark for your position. It will be wise to consider taking the job offer from a reputable company that is willing to pay you the highest compared to other offers. However, if this is going to be your first ever job, you must research the salary range for the position you are offered. This is going to prevent you from being underpaid. If you are working or about to work in Singapore, you can use this guide about Singapore's average salary range.
Job Duties
Another thing to avoid when you take on a new job or even your very first job is overworking. This is why you need to closely examine duties and responsibilities of all job offers you receive before accepting a job offer. While it is true that a job with a high salary is usually more demanding in terms of job duties, it is not always the case. There may also be some job duties that require you to master specific hard skills which you have not yet learned. If this is the case, you need to be prepared about sparing extra time to master this skill in order to do well in your future job. Since everyone has different tolerance when it comes to workload, it is best to reflect upon your own capacity and see which job has job duties you can bear with the fairest salary offered.
Working Arrangement
Do you prefer working remotely or do you feel that working from the office will not be a problem to you? With more and more companies implementing work from anywhere policy, there are still many companies that require you to work from the office. Usually, there is very little leniency or possibility to work remotely if the job offer clearly states that you may work from the office. If you strongly prefer remote working for any personal reason you have, you have to take a working arrangement as your final consideration. If all job offers you receive make it impossible for you to work remotely, you can compromise by considering the job offer with the highest salary, so you can spare extra money to commute every day or to pay for your child's daycare. However, if working from the office is not a big deal for you, you may want to end up accepting a job offer from a company whose office has the most convenient commuting route.
Accepting a job offer may be one of the most important decisions for your career and your life in general, so you surely want to avoid rushing things. While money is indeed an important factor in deciding which job to take, there are other aspects that are no less important to make sure that your work-life balance is not compromised. Good luck!
Read Also: Get to Know Singapore's Maternity Leave Policy
image source dribbble
SUBSCRIBE TO OUR NEWSLETTER
Keep up with our latest jobs notifications, news, and events. No spam, we promise.