Beware on Recruitment Scam!
TALENTVIS will not solicit fees from job applicants in any form / condition.
View more
Average Salary in Singapore: Recap from 2021
by Emma • Tue, 26 Jul 2022 11:25AM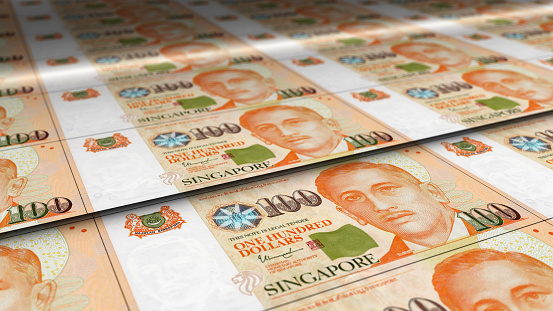 It is not a secret that Singapore has been one of the most favored countries to work in and the salary rate in that country is quite interesting. One of the most important measures of financial health is income from employment. Singapore's Ministry of Manpower (MOM) reported that the country's median income has increased by 44.% between 2011 and 2021. If you are curious about the average salary in Singapore, here is the recap based on the 2021 report.
According to this data, Singapore's median gross monthly income from work of full-time employed residents (aged fifteen years and over) is SGD 4680 and this includes employer CPF. The average Salary in Singapore for male employees is SGD 4875 and for female employees, the number is relatively lower by SGD 438, which is SGD 4437.
Here is the complete data for some listed industries (full-time employees):
Industries with Lower-Than-Average Gross Monthly Income
Although the average gross monthly income for all industries combined is recorded at SGD 4680, the majority of industries in Singapore have relatively lower income than the average. The Accommodation & Food Services industry has the lowest average salary in Singapore per month, which is at SGD 2457 a month, next to Administrative & Support Services industry with SGD 2725 as the monthly salary average.
Industries whose average salary in Singapore per month is lower than SGD 4000 are Transportation & Storage (SGD 3168), Arts, Entertainment & Recreation (SGD 3803) and Other Community, Social & Personal Services (SGD 3296).
Other industries with gross monthly income that are lower than the nation's average, but are still higher than SGD 4000, are Wholesale & Retail Trade, Real Estate Services, Health & Social Services, and Construction.
Industries with Higher-Than-Average Gross Monthly Income
The average salary in Singapore for some industries is actually higher than the nation's median gross monthly income. These industries are Manufacturing (SGD 4896), Professional Services (SGD 5850), Public Administration & Education (SGD 6338), Information & Communication (SGD 6092) and Financial & Insurance Services (SGD 7069).
Wage Gap of Male Employees and Female Employees
The highest wage gap between female and male employees is for those working in the financial & insurance services, which is SGD 1609 with male employees earning higher than female employees. A significant gender gap in pay is also seen in the Health & Social Service industry, which makes male employees earn SGD 1508 higher than female employees on the average. Interestingly, the wage of both male and female employees in the administrative & support services industry is the same, which is at SGD 2725 with no gap.
Part-Time Average Monthly Salary
MOM also released statistics of the average salary in Singapore for part-time workers. The median gross monthly income of part-time workers in Singapore is recorded by MOM to be SGD 1170 in 2021, which is SGD 40 higher than in 2020. There are 6 main reasons why Singapore residents aged 15 years old and older opt for part-time work instead of full-time.
Family or personal commitments

Retirement from full-time employment

Could not find a full-time job

Education-related

Health reasons

Already having enough financial means
If you still do not find the information you are looking for, you can go to this link to get a complete report of the Singapore Labor Force in 2021.
Read Also: Get to Know Singapore's Maternity Leave Policy
Image Creator: PerlaStudio | Credit: Getty Images/iStockphoto
SUBSCRIBE TO OUR NEWSLETTER
Keep up with our latest jobs notifications, news, and events. No spam, we promise.