Beware on Recruitment Scam!
TALENTVIS will not solicit fees from job applicants in any form / condition.
View more
Singapore Public Holiday 2022 and 2023
by Emma • Tue, 30 Aug 2022 11:59AM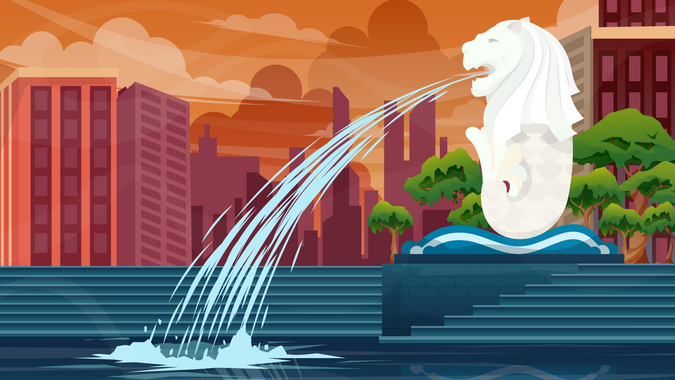 Are you planning to go on a holiday without taking days off from your annual leave? Maybe it is time to plan a trip on the days of the Singapore Public Holiday. There are still some days of Singapore public holiday in 2022 you can enjoy and there are also some public holidays of 2023 announced by the Ministry of Manpower. Here is a brief guide.
Singapore Public Holiday 2022
Deepvali
Monday, 24 October
If you are planning to go on a long weekend, this is probably the chance. Since the Singapore public holiday honoring Deepvali will be on Monday, you can have a long weekend ahead!
Christmas Day
Sunday, 25 December
This year, Christmas Day falls on the day of Sunday, which makes this Singapore public holiday feel no different from your typical weekend. However, you can still celebrate this day by gathering with your loved ones longer since the government has decided to make Monday, 26 December to also be a Singapore public holiday if your rest day falls on December 25!
Read Also: MOM Self Assessment Tool
Singapore Public Holiday 2023
New Year's Day
Sunday - Monday, 1-2 January 2023
Although 2023 New Year's Day will fall on Sunday, MOM has announced that the next day, which is 2 January 2023, will also be a Singapore public holiday. Hello, long weekend!
Chinese New Year
Sunday - Tuesday, January 22-24 2023
As one of the most celebrated public holidays in Singapore, Chinese New Year next year will start on Sunday, January22 and last until Tuesday, January 23. Another long weekend!
Good Friday
Friday, 7 April 2023
Hari Raya Puasa
Saturday, 22 April 2023
Labour Day
Monday, 1 May 2023
Vesak Day
Saturday, 3 June 2023
Hari Raya Haji
Thursday, 29 June 2023
National Day
Wednesday, 9 August 2023
Deepavali
Sunday - Monday, 12-13 November 2023
Next year, the day of Deepvali will fall on 12 November, 2013, which is on Sunday. Thankfully, the government has announced that Monday, 13 November 2023, will also be a Singapore public holiday to celebrate this.
Christmas Day
Monday, 25 December 2023
Entitlement and Pay for Singapore Public Holiday
If you are covered by the Employment Act, you are entitled to 11 paid public holidays per year. If you are required to work on a Singapore public holiday, your employer should compensate you with an extra day's pay or give you the day off in lieu.
If the holiday occurs on your approved unpaid vacation, you are not entitled to holiday pay.
On a Singapore public holiday, you are entitled to your normal pay rate if:
You were not absent without authorization or a valid cause on the working day preceding or after a holiday.

On the day before or following a holiday, you are on authorized leave (e.g., sick leave, annual leave, unpaid leave).
According to the Employment Act, if a public holiday comes on a non-working day, you are entitled to another day off or one additional day's pay at the gross rate of pay in place of the public holiday. For example, Saturday is considered your non-working day if you work a 5-day week. If a public holiday falls on a Saturday, you should be given a day off or an increase in pay in lieu. If a public holiday falls on your day off, the next working day will be a paid public holiday. If you are not covered by the Employment Act, the conditions of your employment contract will apply.
Read Also: Interesting Facts about Workforce in Singapore
Image source: iconstout
SUBSCRIBE TO OUR NEWSLETTER
Keep up with our latest jobs notifications, news, and events. No spam, we promise.