Beware on Recruitment Scam!
TALENTVIS will not solicit fees from job applicants in any form / condition.
View more
Childcare Leave in Singapore
by Emma • Tue, 13 Sep 2022 11:52AM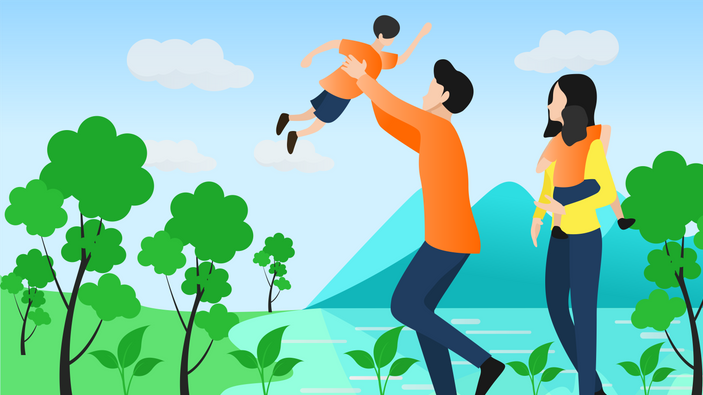 Did you know that eligible working parents with Singaporean children have the right to six days of paid childcare leave every year? The Marriage and Parenthood Package (M&P) Government-Paid Leave Schemes aim to build a pro-family atmosphere in Singapore. These parental leave programs assist parents in having and raising children. If you are still unfamiliar with childcare leave in Singapore and see if you are eligible for one, here is all you need to know about it.
There are three basic eligibility conditions for childcare leave: your child is a Singapore citizen, your youngest child is under the age of seven, and you have worked for your company or been self-employed for at least three months. If you fulfill all three of these requirements, you are entitled for Government-Paid Childcare Leave under the Child Development Co-Savings Act, which is 6 days per year. Single parents or those who are divorced, widowed or unwed and raising a child are also eligible for childcare leave as long as they meet these three criteria.
Any 12-month term agreed upon by the employer and employee is used to calculate childcare leave. The calendar year is used by default. You may, however, opt to use an alternative measure, such as the fiscal year or the employee's work anniversary.
What if both parents work?
Regardless of the number of children you have, you and your spouse each get 6 days of childcare leave every year until your child becomes 7 years old. This leave is limited to 42 days per parent. You must use your yearly childcare leave allowance at the end of the year. You cannot roll over this leave from one year to the next. If your child is born in August 2013, for example, you can begin your leave in either 2013 or 2014. Your employer will cover the first three days. The government will pay for the remaining three days. Payments, including CPF contributions, are capped at $500 per day.
Read Also: How to Write a Cover Letter (With Templates)
Extended Childcare Leave
If your youngest child is in primary school, you may be eligible for two days of extended childcare leave every year. If you meet the criteria, you are entitled for two days of extended childcare leave every year and your youngest child is between the ages of 7 and 12. (inclusive). Your child is a Singaporean.
If you are an employee, you have worked for your company for at least three months. If you are self-employed, you must have been working for at least three months and have lost income during the childcare leave period. The government will pay for these two days, up to a maximum of $500 each day, including CPF contributions. Prorated leave for extended childcare is not available.
Part-time employees are entitled to two days of extended childcare leave based on their work schedule. For example, if you work 4 hours each day, your right to extended childcare leave is 2 (days) X 4 (hours) = 8 hours.
Childcare leave when you move to another company
If you change jobs, your unused childcare leave does not pass to your new employer. You will, however, be entitled for this leave after working for the new employer for more than three months. Employers are advised to be helpful and flexible in giving leave for workers who have worked for less than three months.
The Singapore government through its Ministry of Manpower strives to provide a conducive environment for working parents to still care for their child, hence this childcare leave policy. If you want to apply for childcare leave, which is a part of your right as a Singaporean employee, you can visit this site.
Read Also: Paternity Leave Policy in Singapore
Image source: iconstout
SUBSCRIBE TO OUR NEWSLETTER
Keep up with our latest jobs notifications, news, and events. No spam, we promise.