Beware on Recruitment Scam!
TALENTVIS will not solicit fees from job applicants in any form / condition.
View more
The Necessity of Programmatic Job Ads & Some Useful Tricks
oleh Emma • Sen, 23 Sep 2019 05:52AM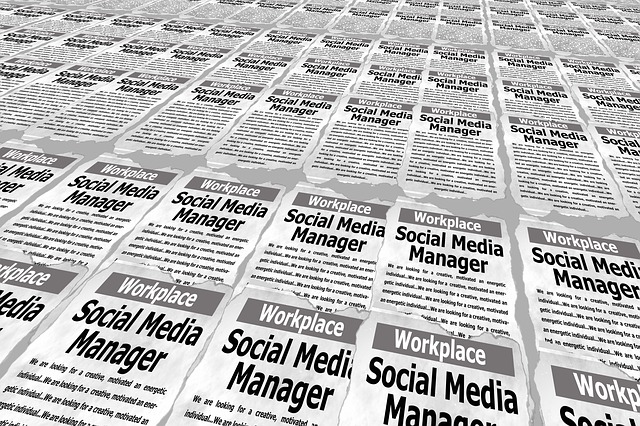 For many big firms, job advertisement campaign budget might not come as an issue. However, the case would be different for small businesses that are currently growing. For them, the budget can be a pain in the neck as recruitment marketing can cost you around USD$1000 to USD$20,000 per month. This is such a huge amount of money for just posting your vacant jobs, don't you think? Therefore, it is time for you to shift to Programmatic Job Advertisement (PJA).
What is Programmatic Job Advertisement?
PJA is a concept of job advertising that is using technology – and not people – to buy, place, and manage ads. Over the past eight years, a report by Appcast revealed that programmatic advertising has become a goldmine for digital marketers.
See also: Why & How to Attract Neurodiversity Individuals
In fact, take-up rates are set to become stratospheric, said Chris Forman, the founder and CEO of Appcast in the report. For example, the report showed that in 2018, an estimated $46 billion worth of advertising will be purchased through automated software programs, a technology that underpins programmatic. And the number is projected to increase.
If programmatic gains success in marketing, added Forman, why can't recruiters apply the same?
Why using Programmatic Job Advertisement?
Performance-based advertising has finally captured the lion's share of recruitment advertising spend. The shift away from older, duration-based recruitment advertising models has accelerated rapidly as a result of programmatic job ads.
By using this software to continually optimise the placement of job advertisements, recruiters can gain the highest conversion rates at job level. It implies that recruiters can reduce the number of jobs that have too many applicants or those that have too few. At the same time, recruiters can spend less – far less – money to generate quality apply of recruitment strategy.
The benefits of programmatic job ads are as follows:
Precision targeting as programmatic allows for accurate audience targeting – just like target segmentation in marketing.
Optimised conversions since the algorithm of the app will optimise which publisher is used for the highest conversion rate for each job posting.
Efficiency of making in-flight, real-time adjustments. Generally, humans cannot do effective analytical capabilities just like a machine, thus, programmatic provides immediate cost savings and a higher return on investment.
Value – performance-based pricing structure help recruiters to focus on creative and value-added activities.
Given the benefits it brings, more advertisers are turning to programmatic in droves. In 2019, approximately USD46 billion will be invested in programmatic platforms and expected to grow by 86.2 percent in 2020. In addition, 90 percent of marketers in Europe, the U.S., Australia, and Japan reported that programmatic retargeting campaigns perform better than another display campaign. Hence, if you want to shift to a better recruitment strategy, programmatic will stand out the best.
How to optimise programmatic ads
Programmatic recruitment performs exactly the same way as programmatic consumer advertising – but instead of placing ads, the technology is deployed to automate buying and placement of job openings. To understand how the machine works, here is the simple process of programmatic job ads automation.
As a recruiter, you need to import your job content from the ATS or career site.

You will be required to set your total budget allocation as well as what you are willing to pay for each click or application.

After that, you should set "rules" based on your business objectives for example demographics, number of applies, and budget.

After everything is set, you hit that "buy" button and programmatic software will take care of the rest.
Now, here are the simple tricks to optimise your programmatic ads campaign without wasting so much budget:
Set a plan on how much budget you wish to spend (the actual purchase should not exceed the allocated money),

Gather data of every possible candidate you seek to recruit,

Set the target audience as detail as possible from demography to matching skills, an

Bet on things that align with your recruitment purpose and business goals.
BERLANGGANAN NAWALA KAMI
Dapatkan info pekerjaan, berita, dan acara terbaru kami. Tidak ada spam, kami janji.