Beware on Recruitment Scam!
TALENTVIS will not solicit fees from job applicants in any form / condition.
View more
3 Functions that Make a Great Leader in This Challenging and Evolving Era
by Alifia • Thu, 06 Apr 2023 07:04AM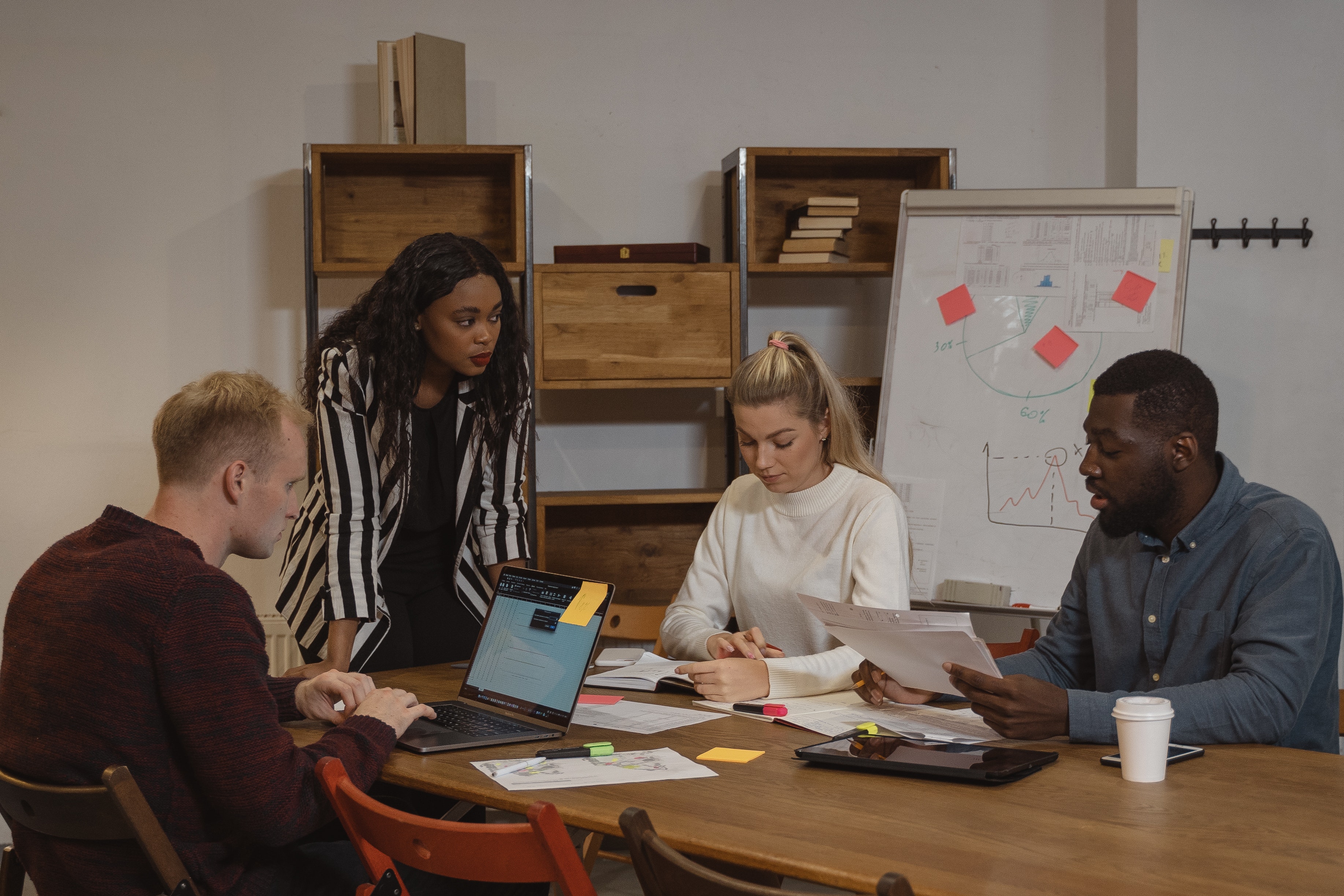 The world is changing, and so is the leadership definition. To become a great leader, continuous learning is increasingly needed. Innovation, personality, and principles are critical key traits, but there are more.
Any organization needs a leader to function properly. Strong leadership is also one of the reasons for an organization's success. A leader's job is not only about actualizing the organization's goal but also acting as a bridge between team members and the goal itself. In doing so, a leader needs to guide, motivate, and inspire other members of the team.
Stephen King once said, "A cowardly leader is the most dangerous of men." This quote, then, leaves a question: what makes an excellent leader? Read on to learn more.
The Definition of Leadership Today
If you look up the definition of leadership or a leader in search engines, there will be many different opinions from different people. To pick one, Ramsey Solutions defines leadership as the ability to influence and maximize others' talents, passions, and skills to achieve a goal. It's actually less about leadership theories, but more about personality and principles.
Important to note that in contrast to a manager, a leader does not focus on directing an organization toward a particular goal. Simplilearn stated that, while managers achieve the goal by implementing processes, leaders are the visionaries; of where the organization wants to grow, where they stand, and how they can reach that goal.
What Makes a Good Leader
To be a leader is to have substantial responsibilities. It's not merely leading people; there is more to it. HBR stated in one of their Big Idea Series articles, the idea of leadership in the twenty-first century has become more challenging. It's because the world is more complex now than several decades ago, thus sustained success is more difficult to achieve.
What the world needs, the HBR team continued, is a leader that sparks innovation within the organization and across external organizations and ecosystems. This new type of leadership has three functions: architect, bridger, and catalyst.
These functions are the result of two research pieces. First, Linda A. Hill's book, Collective Genius, explores the intersection of leadership and innovation. She then partnered again with Sinand Menon and Ann Le Cam to find out the key leadership challenges and opportunities in the digital world. This was done in 90 countries.
Let's discuss the functions further.
Leader as Architect
In a company, the number one component is the people within it. A leader must create a culture and capabilities that encourage everyone, including frontline workers and higher-up executives, to be willing and able to innovate. Research shows that leaders use five levers to improve organizational architecture: leadership style, talent, structure, operating model, and tools.
Leader as Bridger
Sometimes a company needs to work with external reinforcements. The leader must ensure employees can work with these external reinforcements. It's not about sourcing, but as a bridger, a leader should encourage internal and external parties to feel mutual trust, influence, and commitment.
Leader as Catalyst
The other player that a company often meets is another company. Catalysts should be able to recognize that each organization, including their own, works differently, according to their own expertise. Therefore, when there's multi party collaboration, the catalyst must encourage and accelerate the project. They often have limited direct control of these organizations.
Final Thoughts
In the advanced world today, leaders (and aspiring leaders) will inevitably have to act as the architect, the bridge, and the catalyst for their organization. These traits aren't naturally built, they are developed through experience. Therefore, to become a great leader in this evolving era, it's necessary to be willing and able to learn continuously. In addition, it's necessary to share knowledge to empower those around them.
SUBSCRIBE TO OUR NEWSLETTER
Keep up with our latest jobs notifications, news, and events. No spam, we promise.