Beware on Recruitment Scam!
TALENTVIS will not solicit fees from job applicants in any form / condition.
View more
Knowing Beyond Your CV: What Do Potential Employers Seek in their Next Hire?
by Emma • Mon, 20 Feb 2017 09:13AM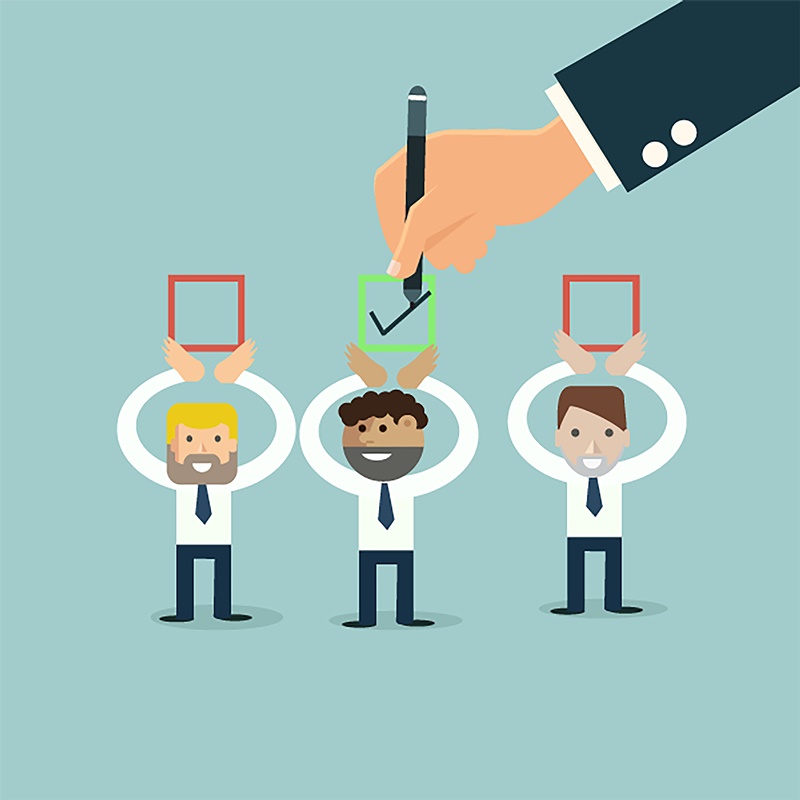 What should I write in my CV to land the interview? What are the qualities and qualifications sought by employers from a potential candidate? What should I do to showcase my competencies? Where do I even start?
When you are job hunting, it is not uncommon to see these questions popping up on your mind to make you feel confused and agitated. The process of job hunting is not only tiresome that drains you off your energy levels, but also a nerve-wracking experience which could be emotionally tormenting. Amidst the intense competition to win the best job offer, talents are required to learn more about what employers are seeking for in their next perfect hire.
Here are some easy hacks to help you excel in your job search, and know what potential employers seek to understand beyond your CV:
Competence
Tell me how your education and training has helped you carry out your previous job roles?' Competence is your main armament in your next job search. While your CV might have already included educational background, qualifications, skillsets honed and prior work experiences, these features alone are not enough to prove your competencies and capabilities for the job role you seek.
Therefore, it is important to demonstrate your values and unique skillsets, not shared by other candidates. Instead of writing down the duties and responsibilities in your former job role, it is better if you could write about your accomplishments achieved during career span.
Additionally, when you have more experience and training, you stand a higher chance of being selected because the company no longer needs to invest in your training and education to perform the job.
Teamwork and communication
'How do you handle difficult coworkers in your previous job?' Working in an organisation means that you cannot work alone. Even for individual tasks, you have to stay in touch with colleagues and interact with your co-workers, supervisors, managers, or clients.
Therefore, teamwork and communication skill is one of the most favourable values pursued by employers in employee recruitment. Solid teamwork and inspiring work environment are some of the great factors to ensure productivity and efficiency. Hence, no wonder that your ability to get along with others will be highlighted during the interview.
Motivation and passion
'How do you find this job fit with your career goals?' Nowadays, motivation and passion have become popular buzzwords used in recruitment. There might be a lot of other candidates who have the same competencies and skills in the talent pool. However, instead of all those proficiencies, employers want someone who is motivated and passionate in performing their jobs.
People with these characteristics typically showcase higher levels of enthusiasm and strong morale to constantly learn and upgrade themselves. During one's career journey, there will be ups and downs at work. When someone is passionate about their job role, they will be willing to go the extra mile to meet company expectations. On the contrary, when they do not have the drive, they will quickly give up and eventually leave the job.
Reliability
'Tell me your methods of dealing with unexpected situations at work?' Every job requires huge responsibility and commitment, so employers need to make sure that they delegate the right person to bear the responsibility. For this very reason, employers seek to know if you are reliable to complete the tasks and responsibilities associated with the job role.
One of the key attributes that will indicate your level of reliability is punctuality. When it comes to being at work on time or submitting tasks before the deadline, you have to demonstrate that you are not slacking off at work. You can put down references or recommendation from your previous employers to prove that you have these qualities.
Contribution
'There are many people with equal qualifications as yours, so why do we have to select you?' Employers want someone who can bring real impact and contribution to the company. Consequently, you should be ready to provide a reason as to, why you are the right person for the job role. You can detail about your past achievements or cases you have handled successfully taking initiatives. In addition, you can also show genuine intention to develop the team for growth in the near future.
Remember before the recruit you, potential employers have had long experiences dealing with different types of employees - both good and the bad. This experience helps hiring managers to be really selective in screening applicants' resumes. Even when candidates are shortlisted for an interview, they must ensure that these talents have the qualities and values, the business is looking for. Therefore, you should play the right strategy to win over their hearts, minds and of course a job offer ultimately.
Next read: Winning Over Algorithms and Getting Your CV Shortlisted
SUBSCRIBE TO OUR NEWSLETTER
Keep up with our latest jobs notifications, news, and events. No spam, we promise.