Beware on Recruitment Scam!
TALENTVIS will not solicit fees from job applicants in any form / condition.
View more
How to Survive Your First Year in Your First Job
by Emma • Mon, 07 Mar 2022 13:09PM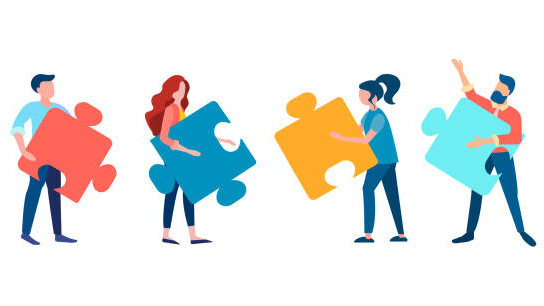 Landing your first job can be quite intimidating, especially during the first year. If you are constantly worried whether you have performed well like your peers and met your boss' expectations, such a feeling is actually normal. It is true that everyone faces different challenges in their jobs, but surviving your first year in your first job surely takes more effort if you want to make the best out of it. Here's how to do it right:
Create a Good Time Management
It takes time to build a good work ethic and your first year in your first job is a perfect time to start building it. If you start as someone who takes it all-too-easy with tight deadlines and coming late to work, this will most likely stay as your long-term habit. While it looks harmless at first, not having good time management will impede your productivity as time goes by. Setting priorities, keeping daily lists of tasks to be handled, and arranging blocks of time to address certain topics are all simple-but-proven time management strategies you can embrace early on.
Have a Realistic Expectation
Here's the truth: you may not make yourself the star employee during your first year of job, even if you have been performing better than your peers. You need to set a realistic expectation that your first year in your first job should be where you learn as much as possible. You are bound to make mistakes and this does not make you an instant failure. Instead, this is realistic, since you may learn much better from your mistakes, making sure that you will not repeat it in the future. Being awarded as the employee of the month is just a bonus, so try to focus on learning to become better every day instead of achieving awards.
Read Also: The Networking Guide for Introverts
Learn As Much As You Can
There are many ways you can learn new things at your new office. The best method will be learning by doing, meaning that you get hands-on experience with your job duty, even if it means making mistakes as you progress. You can also learn by observing your surroundings, such as how your senior coworkers manage their time or how they spend their break time to avoid burnout. Another way of learning is through asking questions. Senior employees will expect new hires to be asking a lot of questions, so do not hesitate to ask. If you are unsure on how to do something in your job function, ask your senior to show an example, so you can do it by yourself next time. If you have been given answers to questions, pay attention so you don't have to keep asking the same questions again. Likewise, show initiative by performing your own research, as it will be a good record if you know how to do things the right way and even better than the usual way!
Focus on Your Personal Growth
The first year of your first job is actually one of the hardest phases in your career journey, because most likely, your peers from college are doing theirs too. You may be tempted to look at your friends' achievements and compare yourself with them. It is natural if you ever feel like you are missing out in your career because your friends are achieving seemingly better job opportunities than yours. But, if you want to survive in your first year of working, you need to keep in mind that this journey is about your personal growth instead of peer competition. Try to commit to your current company by staying there for at least a year, if not more. Other than this will look good on your resume, a decent length of employment will make you aware of your personal growth better than if you change jobs too often.
Set Healthy Boundaries
There is a fine line between adjusting to your new job's work environment to becoming a total people-pleaser and this is why you need to set healthy boundaries. It makes perfect sense if you want your co-workers to like you, as this will make you feel belonged. It is always good to be ready to help, but try not to take it to the point you are doing it only to gain social approval or praise. Not everyone has good intentions and there are probably people who see you as always-available and always-ready-to-help. This can be a burden to you if they start asking you to back up their tasks or switch shifts all too often.
All in all, it is not easy to do something for the first time. All you can do is to be confident that you are worthy of your current job right now and come up with small progress every day. Slowly, but surely, you will find yourself being grateful for surviving it on your own!
Read Also: Career FOMO and How to Avoid It
image source: istockphoto
SUBSCRIBE TO OUR NEWSLETTER
Keep up with our latest jobs notifications, news, and events. No spam, we promise.