Beware on Recruitment Scam!
TALENTVIS will not solicit fees from job applicants in any form / condition.
View more
How to Prepare for a Mock Interview
by Emma • Mon, 10 Jan 2022 15:21PM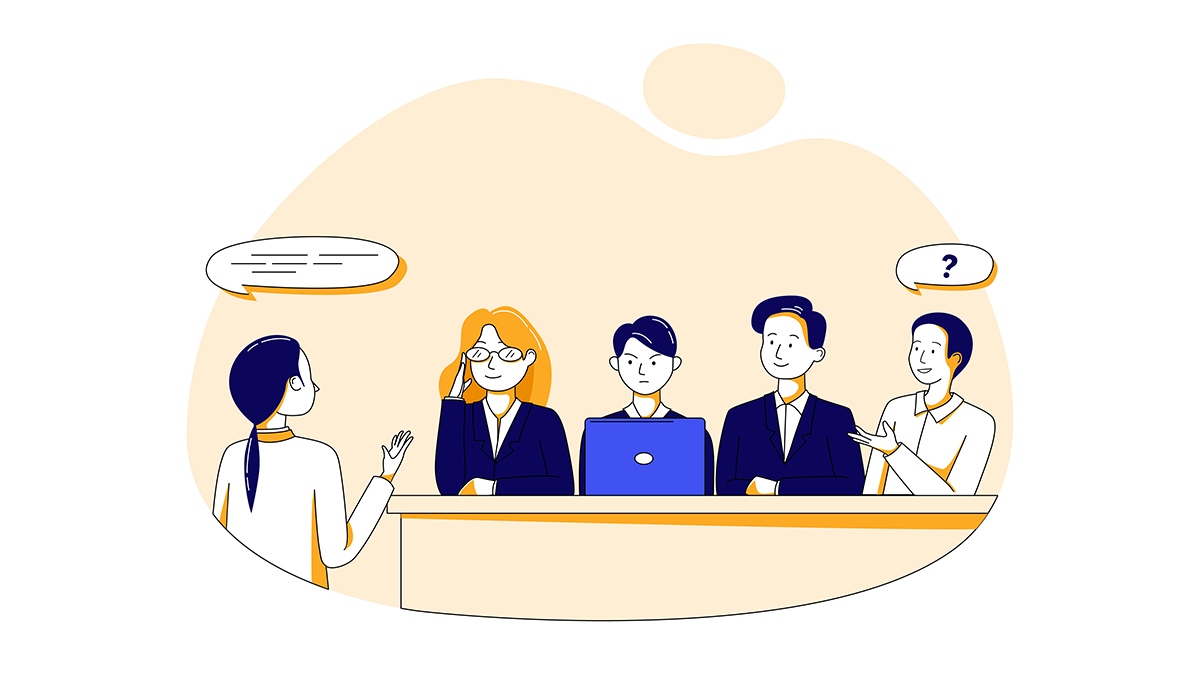 Practice makes perfect, the old proverb says.
When it comes to preparing for a job interview, practicing out loud by conducting a mock interview will come in handy. A mock interview is a simulation of a real job interview in which you can rehearse what you will say and do during the real interview. This is an excellent practice for evaluating your responses to typical interview questions as well as examining other areas such as your outfit, manners, and gestures.
If you're ready for one, here's how to prepare for a mock interview.
1 . Research about the Company
First rule, get your information right. Learn about the company's respective industry, its products or services, mission, names of C-level leaders, competitors, as well as recent news by conducting thorough internet research. By understanding the company's core values and mission statement, you can state how your personal values align with the company's when being asked "Why do you want to work for this company?" during the real interview. You can also learn about some terms commonly used in the industry, such that you can familiarize yourself with them. The more you know about the company, the better you will be at answering questions, even the most unexpected ones.
2 . Anticipate Common Questions
Many candidates are afraid of not knowing what the hiring managers will ask them. This is why you should be familiar with some of the most commonly asked questions during job interview. You may not know the exact questions the recruiter will ask you, but preparing responses to frequently asked questions will be much of help. The questions may differ based on your work level and industry, but here are some commonly-asked questions:
"Tell me something about yourself"
This is probably on top of the 'common questions list' recruiters usually ask during an interview. However, this does not always imply that the interviewer is interested in your life story. This is your chance to describe how your educational background, expertise, and talents are relevant to the position you are applying for.
"What are your strengths and weaknesses?"
This is one of the most common, yet trickiest questions during a job interview. While it is true everyone has their own strengths and weaknesses, the answer to this question should be points that will increase the likelihood of you securing employment. When it comes to your strengths, emphasize your abilities or accomplishments that are relevant to the position. When describing your weaknesses, make sure to include what you have done to overcome them.
"Why do you want to be part of our company?"
If you have done the previous step of researching the company, this question will not be so difficult to answer. Learn about its objectives and beliefs. Explain how your expertise and talents are well-suited to what they're seeking. You can also share your professional objectives and how they align with the company's goals.
3 . Ask for Help from a Friend
Since a job interview usually consists of two or more people, it will feel more 'real' to practice your mock interview with a friend. Prepare a set of questions first and then if you are settled with some questions, ask for help from a friend to pretend that he/she is an interviewer who will ask you questions. This will help you focus more on answering questions and mustering up courage instead of switching back and forth as both the interviewer and the interviewee. You can also set a 'realistic' setting by dressing up properly during the mock interview the way you plan to dress up in the real interview.
4 . Record Your Practice
Although you have a friend to help, you need to record the audio of your whole mock interview session to evaluate your answers. This way, you will know which questions you find hard to answer or whether your answers are too vague. If you are willing to go the extra mile, you can also record yourself in a video to help analyze your body language during the mock interview. Take note of your body position and eye contact; you would not want to fidget, become overly wordy, or sound anxious.
A mock interview is an excellent approach to preparing for a real job interview. It teaches you what you need to do and sets your standards. You will be well-prepared for the actual job interview and perhaps discover that interviews are not as terrifying as you feared. Good luck!
Read Also: How to Negotiate Salary Raise in 2022
image source: vecteezy
SUBSCRIBE TO OUR NEWSLETTER
Keep up with our latest jobs notifications, news, and events. No spam, we promise.