Beware on Recruitment Scam!
TALENTVIS will not solicit fees from job applicants in any form / condition.
View more
How to Prepare an Answer for Why Should I Hire You?
by Emma • Mon, 12 Jul 2021 06:48AM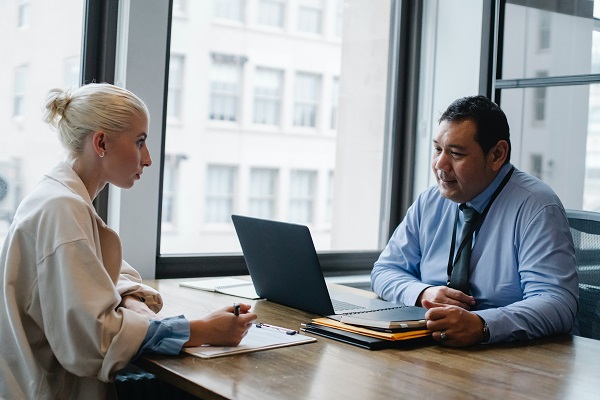 Towards the end of a job interview, hiring managers might ask the much-anticipated last question: "Why should I hire you?". Since it is a make it or break it question, you surely want to leave an impressive remark. The aim of this question is to see whether you can confidently 'sell' yourself and provide solid reasons why you are a good fit for the position. If you're preparing for an interview, pay attention to the points below and come up with a convincing answer to show that you are worth hiring.
Understand the motive
Hiring managers may ask "Why should I hire you?", but the complete question is actually "Why should I hire you over everyone else?". The nature of this question is to get hiring managers convinced that you are different or unique compared to other candidates applying for the same position. From your answers, hiring managers do not only want to know you as a potential candidate, but also on how well you know what their needs are. Although you are technically selling yourself, it is important to address the needs of the company.
Understand the company
One of the common mistakes candidates make during an interview is not learning about the company they are applying to. Ignorance is not equal to innocence, so there is no excuse to not conduct prior research about the company. Before going to an interview, you can go directly to the company's website under the "About Us" section and find all necessary information. You can also learn about the company's recent initiatives and updates through their official social media or external links. This will help you understand what the company wants to see in its potential employees, so you can build an answer around your findings. Use the information you have gathered to craft a response based on what the company strives to achieve and how you'd like to contribute in achieving it. Sounds like a good combo? Well, it is!
Understand your strengths
Address the company's needs first, then add how you can fulfil them. Your background, experience and education are things they can read from your resume, so avoid emphasizing on these. Instead, your benefits should be the focal point to answer "Why should I hire you?" question. Your strengths should be more than just traits or qualities; they should be specific enough to demonstrate that you have what it takes. It would be great if you can incorporate your strengths with actual proof, such as certificate or working experience. You can start your answer by emphasizing on the company and end it with emphasizing on you. Present yourself as the answer that the company is looking for. Keep your answer straightforward, so hiring managers will not feel overwhelmed and overlook all of your good points.
Need more insight? Here is an example of a good answer that uses the previously explained structure:
"I have been following your company for a while, and when I read about how you will be involved in a project for X, I got interested in this role right away.
I know how painful it is to work with the government to secure permits for these kinds of projects. If not executed properly, it will lead to severe delays.
Fortunately, I have developed great relationships with these departments and know their processes inside out. I can help your team navigate the bureaucracy and get your projects completed on time."
Notice that the beginning of the statement emphasizes on the company's latest initiative, which also becomes the candidate's reason for applying. Next, the candidate brings up the company's needs by acknowledging the hassle that occurs or may occur. Finally, the candidate offers the strengths he possesses by also emphasizing on prior experience, followed by how it can cater the needs of the company.
Your goal is to make hiring managers convinced on what you will do to improve the company. Therefore, preparation is essential. In answering questions during the interview, including the vital question of "Why should I hire you?", let these aspects sink in your mind. Rest assured, because if you have a careful preparation before the interview, no question is ever patronizing enough to answer.
SUBSCRIBE TO OUR NEWSLETTER
Keep up with our latest jobs notifications, news, and events. No spam, we promise.