Beware on Recruitment Scam!
TALENTVIS will not solicit fees from job applicants in any form / condition.
View more
How to Negotiate Salary Raise in 2022
by Emma • Fri, 07 Jan 2022 14:08PM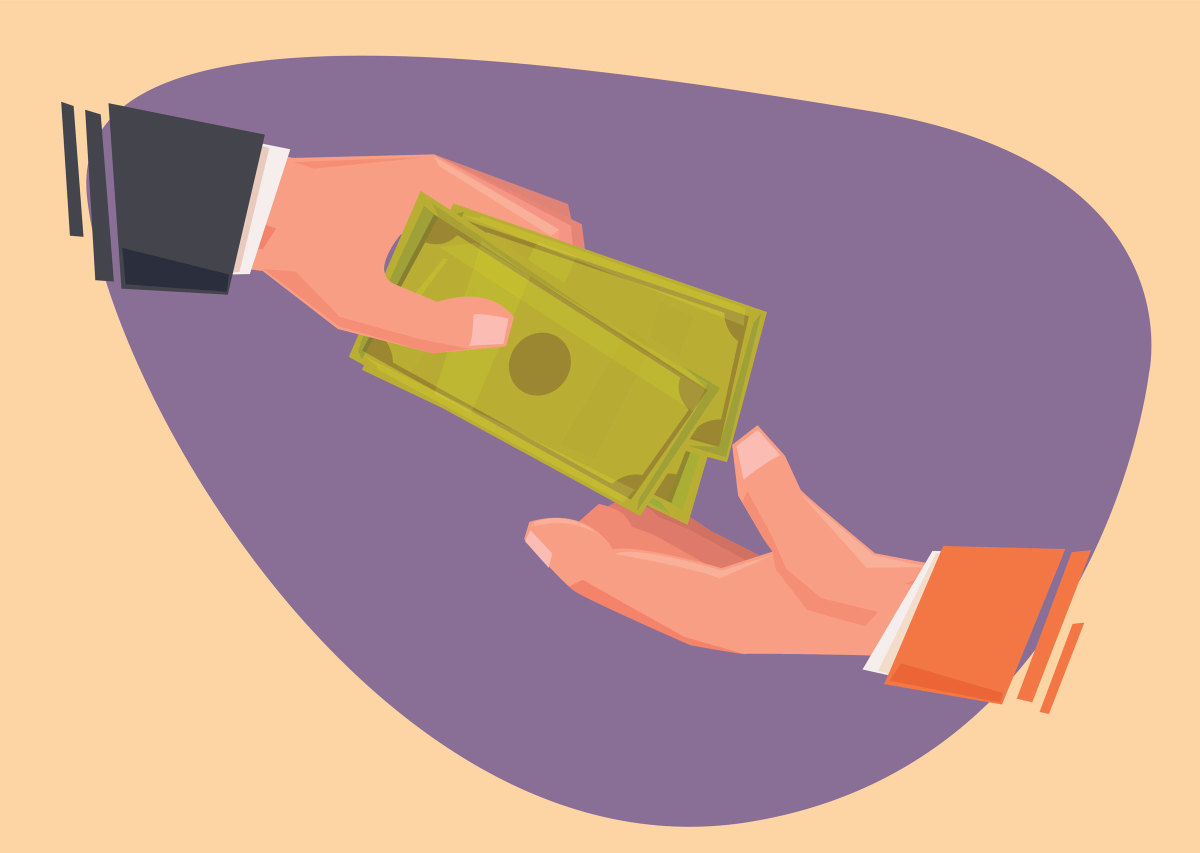 Businesses have been scaling back recruitment and cutting back on remuneration due to the pandemic. But with the global economy set for above-potential recovery growth in 2022, organizations can expect to increase pay to higher amounts not seen in recent years. If, as an employee, you have experienced delayed pay raises due to the Coronavirus, this year could be the right time to ask for that salary increase you deserve.
Money can be a sensitive topic at work. Therefore, negotiating a raise needs confidence in the quality you bring, as well as interpersonal qualities that allow you to successfully discuss this matter with your employer. Understanding how to negotiate a raise will help you feel more secure in having this conversation. Here's how to bring out this discussion with your manager.
Is It Necessary to Negotiate a Salary Raise This Year?
Well, not really. It is okay if you do not think you need a salary raise, as there is no necessity in doing this. However, there are facts that may make you consider negotiating a salary raise in 2022. Based on a report by Willis Towers Watson via MSNBC, employers anticipate average yearly salary increases of 3% for executives, management, professional roles, and support staff in 2022. This is higher by 2.7% in 2021 and the average 2.8% increases recorded in the years preceding the pandemic. Moreover, mechanical labor and manufacturing employees should expect 2.8% rises in 2022, up from 2.5% this year.
If these statistics do not really mean anything in the country you work in, there remain other universal reasons why you need to consider negotiating a salary raise. Negotiating a raise is a major part of developing in your career. As you advance professionally and manage to provide excellent outcomes for your company, higher income or more benefits can help you feel more appreciated and valued. Eventually, this experience can increase your engagement and confidence at work.
Here are some steps in negotiating a salary raise this year.
1 . Understand the Current Situation
Understanding your company's current situation will help you determine whether to proceed with the raise negotiation or not. Identify any potential bottlenecks that might hamper this effort. When your company is facing difficulties, emphasize your negotiating efforts on how you can help the company. Highlighting how you can address their difficulties and support their business goals may help you more successfully convince them to offer you a raise or promotion. Pitching for a raise is ultimately a matter of timing, so evaluate how well the company is doing financially as well as where you are in your career, such as whether you are going to be promoted or have just taken on additional responsibilities.
2 . Research Your Industry
Prior to engaging in any salary negotiation, thoroughly analyze the industry and determine your distinctive value to the company for which you work. You can also put the current rate of inflation to the table. Different countries have different rates of inflation, so make sure you get your facts correctly. You can also look at the salary guide of your current job from many legit sources like Indeed or Salary.com. Recently, an Indonesian forum named HRD Bacot also published the 2021 Salary Survey that can be used as a benchmark if your office is situated in Indonesia. If you have worked for this company for a long time, your experience will be significant, and your employer may be willing to promote you for it.
3 . Understand Your Value Propositions
Clearly identify reasons why you deserve a raise by truly understanding your value propositions; why do you think you deserve a salary raise? Highlight your achievements, particularly those in which you go above and beyond the job description and exceed expectations. Provide examples of your accomplishments as well as any favorable remarks you have received. If you go the extra mile and yield results, you deserve a raise or to be paid extra. Concentrate on why you deserve a raise rather than why you need or desire one.
Once you have settled with an estimated average income for your position and credentials, you may set a target range for your company to meet. This range should be between the lowest amount you are okay with and the maximum number that is substantially in accordance with the standard of the industry. In negotiating this raise, start with the greater amount and then show flexibility by bargaining lower until you and your employer reach a fair agreement.
4 . Prepare for Both: Best and Worst
The best case scenario is that you will get what you ask for, no questions asked. However, consider some not-so-good scenarios as well. Take your time negotiating until you reach a level where you feel secure. Conversely, avoid setting your employer ridiculous demands, which puts them under pressure and may make them uncomfortable with the situation. You may need to make certain adjustments in order to meet the demands of your employer. Nonetheless, avoid rushing to agreeing to what you disagree upon in order to conclude the negotiating process.
If an employer cannot directly raise your salary, they may give you an alternative, such as additional paid leave or more flexible working hours. Consider whether such benefits would be more advantageous to you than a greater base wage. Negotiating these non-financial options can benefit both you and your company. If your company is willing to provide you with additional advantages, you will feel more appreciated at work.
What If It Fails?
This is one of the most common anxieties when it comes to negotiating a salary raise. Everyone fears getting a "no" answer. In this case, the best thing you can do is seek ways to put your employer's goals into action in order to set yourself up for future success. If you are instantly turned down owing to limited budgets or the company's finances, do not threaten to resign. Instead, question what you need to accomplish in order to be rewarded more.
Always end negotiation on a good term. Ensure that you get a courteous and professional connection with your employer while you continue to work together. If they agree to your request for a raise, express sincere gratitude and convey your excitement about any future actions you agreed to take. After that, commit to it. Conversely, thank your employer even if they are unable to fulfill your request. Such an appreciation will increase your reputation. Hopefully, they will consider you for the next development opportunities or show a willingness to consider a raise in the future.
Read Also: How to Get a Job Through LinkedIn the Hard Way
image source: equimanagement
SUBSCRIBE TO OUR NEWSLETTER
Keep up with our latest jobs notifications, news, and events. No spam, we promise.