Beware on Recruitment Scam!
TALENTVIS will not solicit fees from job applicants in any form / condition.
View more
Full-time vs Part-time Job: Which One Suits You Best?
by Emma • Mon, 11 Oct 2021 05:01AM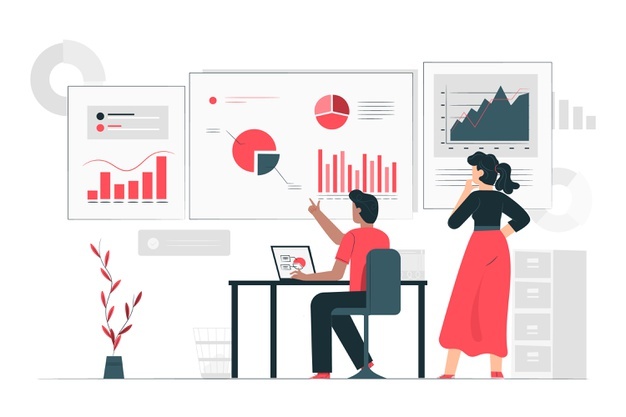 The difference between a full-time job and a part-time job may be obvious only by their names. However, there are actually more points to consider other than the amount of working time put in. Depending on your needs and preferences, there are both disadvantages and advantages for these two types of employment. Therefore, deciding which one suits you best may just be the right thing to do before finally accepting a job offer.
The Advantages
Full-time Job
From the employer's viewpoint, full-time jobs offer some advantages. Since full-time employees spend more time at work, they can finish more tasks, thus ensuring smooth business operation. Required to be fully-involved and focus on their job, full-time workers are also typically more loyal towards the organization. Full-time employment gives employers less cost of hire, especially if these full-time employees are contract-based or permanent.
For employees, a full-time job also offer several benefits. Most full-time employment comes with complete benefits, such as health insurance, Insurance, and Social Security, paid time off, and many more. It is noteworthy that these benefits are usually only granted for contract-based and permanent full-time employees. Moreover, they are often subject to higher take-home pay due to the amount of work they do.
Part-time Job
For employers, hiring part-time employees means saving the hassle of registering them for health and social security insurance. Employers on a tight budget might recruit skilled experts on a part-time basis rather than paying the full-time salary, so they can hire them only on special occasion or project.
One of the most obvious benefits of part-time employment is a chance to obtain a better work-life balance. Working fewer hours and days per week may provide employees with greater energy and motivation. This option is often desired by working mothers who strive to take care of their kids while still keeping their job. Part-time employees may experiment on different roles without requiring extensive past experience. They can also seek the ideal corporate culture without committing to a full-time contract.
Read Also: 3 Remote Jobs with High Salary
The Disadvantages
Full-time Job
The most common disadvantage of full-time employment is spending much on paying for benefits. Due to overtime rules in many countries, employers may be required to pay full-time workers extra for their work. Another challenge for employers is having to put extra effort into retention strategy. Overburdening full-time employees can lead to decreased productivity and engagement.
With many benefits earned as full-time employees, they need to deal with risks as well. Since they work greater hours, full-time employees may not feel like they can maintain a decent work-life balance. Greater hours, more responsibility, and more demands can leave full-time employees feeling overwhelmed, exploited, or just weary of their jobs.
Part-time Job
In exchange for not having to pay for benefits, employers may not earn loyalty and dedication from part-time employees. These workers may not devote as much to business culture or be as driven to achieve company goals since they spend less time at work. Moreover, part-time schedules involve more people for supervisors to monitor and teach. Managers will also most likely have to repeat employee training and other communication on a frequent basis.
One common drawback of being a part-time employee is the lack of job security. Part-time employees may be viewed as more unsustainable since companies are not required to spend as much on them as they are on full-time employees. While some companies provide benefits to part-time employees, it is not as prominent as it is for full-time employees. Moreover, not all companies offer full-time employment once the part-time contract is over.
Part-Time or Full-Time? You Decide
Many aspects, such as salary package, workplace culture, or incentives, and employee recognition approach affect the process of choosing between full-time and part-time jobs. However, many of these perks are counted upon the hours that employees put in. At the end of the day, it is up to you whether to choose a full-time or part-time position.
There are plenty of job search platforms for freelance or part-time employment, including social media job ads like Twitter or Facebook. If you are looking for exciting full-time employment opportunities, sign up at Talentvis today and our agent will gladly help you find one!

Read Also: Job Search Tips: How to Build a Better LinkedIn Profile
SUBSCRIBE TO OUR NEWSLETTER
Keep up with our latest jobs notifications, news, and events. No spam, we promise.