Beware on Recruitment Scam!
TALENTVIS will not solicit fees from job applicants in any form / condition.
View more
Effective Ways to Build Company's Social Online Presence
by Emma • Mon, 25 Mar 2019 03:51AM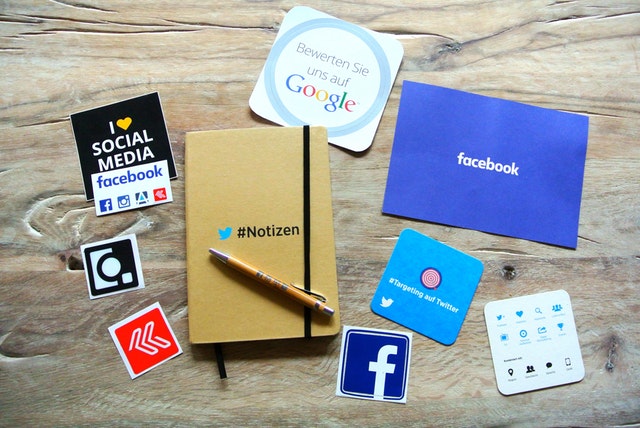 Social media is essential in our everyday life today. With almost every single individual sign themselves in social media, this phenomenon opens up new opportunity for business marketer. Marketing Insider Group said that social platforms help you connect with your customers, increase awareness about your brand, as well as boost leads and sales. A report on Social Media Marketing Industry also shows that there are more than 5,700 marketers that are focusing more on social media efforts. On Facebook for example, a very significant 94 percent of marketers use Facebook and 2 in 3 marketers claimed that Facebook is their most important social platform.
However, starting your own brand social media presence can be an intriguing task to do as it requires time and efforts, as well as ongoing execution, monitoring, and strategic adjustment. Hence, if you are thinking to build your social online presence, we have compiled 8 most effective ways on how to build social media presence from scratch.
See also: 7 Must-have Qualities to be a Successful Recruiter
Number 1 – Pick the best platform that works best for you and your brand
There are a bunch of mainstream social media to choose such as Facebook, Instagram, Twitter, Snapchat, Tumblr, Pinterest, YouTube, and many more. However, it will be hard to manage if you use every social media presence available, even with tool management. Therefore, it is best to choose only a few of them that suits your business. Do your research and pick the best ones where your target audience is present. You should note that your quality of content should reflect your company and brand. So, create credible profile that will appeal your audience.
Number 2 – Craft your profile
After choosing the platform, second and most vital thing you should do is create an interesting look for your social media account. Consistency is essential for media channels. Therefore, you should pay attention to the use of photos, headshots, and logos in your social media feeds. Additionally, instead of using one-size-fits all photos, try to create a consistent brand image according to each platform's specifications. Erin Myers at OutboundEngine classified that there are minimum profile size in every social media networks. For example, Facebook requires 180x180, Twitter 400x400, and LinkedIn 400x400.
It is crucial to craft informative and engaging biographies to your profile. It should contain short and long business description, as well as all contact information. Also, social media counts towards your SEO search ranking. Thus, put keywords next to your business name on search engines.
Number 3 – Let you audience know your presence
It is a good start to let your friends, family, colleagues, and customers know you are in social media. Remember to add them in the circle not because you want to sale your products, but simply because you want to expand your reach and stay on top of market.
Jo Robinson as in Online Marketing Institute mentioned that content is currency of social media. That being said, you should come up with a content strategy. Robinson suggested you to use the following action:
Attach blog to your website, and write helpful articles related to your company mission.

Commission white papers that reflect state of your industry.

On heavily visual networks like Pinterest, infographic is proven strategy.
Number 4 – Create and share post regularly
"Until you've built up a loyal following, you need to post regularly and consistently," Robinson said. You can share post once or twice per day. Importantly, the more often you post, the more successful your social media presence will be. If you are a busy person, scheduling content is the easiest way to make sure your reach is constant, and your followers know what they can expect from you.
Number 5 – Create visually engaging video or picture
Myers said that visual content is a big deal. "In fact, 82 percent of marketers say images are an important to very important part of social media content optimisation, and 52 percent say video content produces the best ROI," added Myers. Therefore, crafting interesting and informative videos related to your company culture or brand will attract more audiences. Advice is, post encouraging or funny videos and pictures once in awhile. It will sure give significant impact to your social followers.
Number 6 – Offer incentive for sharing post or comment
After followers increase, you can create an incentive-based offers to attract a traffic boon. Ask your followers to tag their friends or ask them a question that require an answer. As a return, give them a giveaway or discount voucher. Importantly, always check if the platform you use has a restrictive application regarding competitions or quiz so you should also post within their guidelines.
Number 7 – Use analytics to monitor the growth
Nowadays, social media platforms provide free analytics for their business users. There are useful metrics you can pay attention to such as demographics of your audience, click received, or number of reactions for each post. These information can help you build a better social media strategy. "If you pay attention to people, they will pay attention to you," added Robinson.
Number 8 – Respond to audience
Lastly, you should keep a nice engagement with your audience by spending time to reply their comments or questions. You should show a welcoming social media environment where people can hang out and express their opinion. As a result, you will build a strong relationship with your market and audience will likely to stick around with your brand.
Next read: Does Interview Need an Icebreaker? (Why and What)
SUBSCRIBE TO OUR NEWSLETTER
Keep up with our latest jobs notifications, news, and events. No spam, we promise.