Beware on Recruitment Scam!
TALENTVIS will not solicit fees from job applicants in any form / condition.
View more
6 Ideas for Activation Campaigns and Events in Ramadan 2023
by Eden • Wed, 29 Mar 2023 07:03AM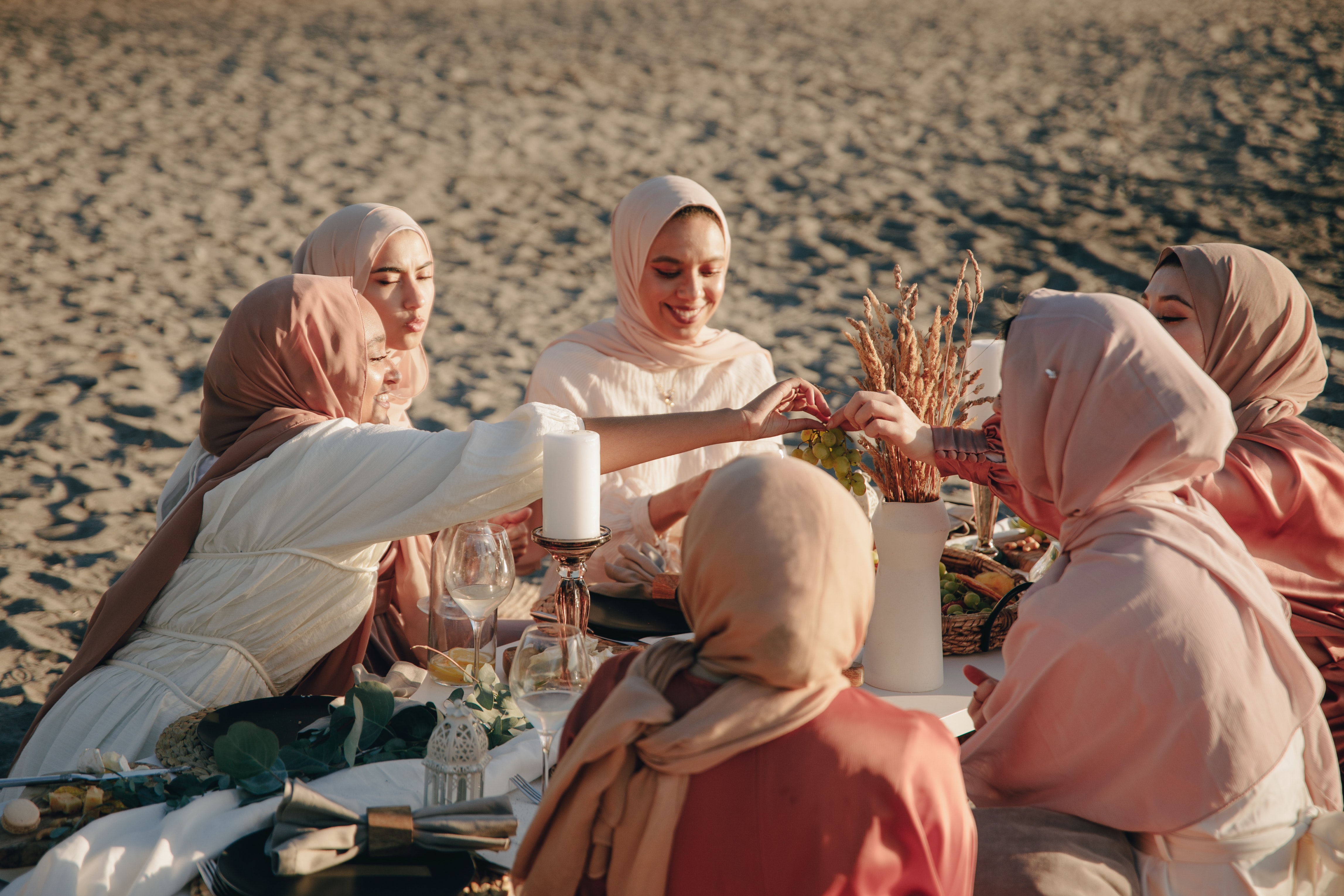 Brands around the world are tapping into Ramadan and Eid festivities, one of the most cherished seasons for the Muslim community. To make more meaningful connections, brand activation campaigns and events during Ramadan should reflect the values and traditions of religious festivities.
Ramadan is one of the most anticipated moments of the year, especially for a Muslim community. Data shows that 24,9% of the world's population celebrated Ramadan last year. As for 2023, in the ninth month of the Islamic calendar, Ramadan started at sunset on March 22 and ended at sundown on April 21.
During this holy month, Muslims participate in fasting, prayer, spiritual reflection, self-improvement, and activities to give back to the community. The month-long observance of Ramadan will culminate in a grand celebration of spending time with family and friends known as Eid. Ramadan and Eid vibes will be hyped this year as the world returns to normality after years of pandemics.
Marketing Perspectives on Ramadan Festivities
According to The Drum, many brands worldwide are also celebrating and joining in Ramadan festivities by making marketing campaigns. These campaigns tap into the family, love, and togetherness theme. Building these kinds of meaningful conversations is essential for brands at this time of year because there's a huge chance to connect more with the audience, as long as brands can find a way to create an engaging experience that aligns with the community's values.
Marketing Craft also reminds us that in Ramadan, consumer behavior will be uniquely shifting. That is why the brand's campaign and activation strategy must shift too. There is a recognized pattern that household expenditures will typically increase during this religious festivity. It is critical for brands to respond to this business opportunity - increasing brand awareness and driving sales - but maintains a respectful relationship with the Holy Month.
Ramadan marketing campaigns should be culturally sensitive, offer value to the target audience, and align with the holiday spirit. Brands can also combine social media and in-person marketing strategies to achieve a more effective impact.
Ramadan Activation Campaign Ideas
There are many of excitement coming from people who celebrate Ramadan and Eid. This season is an opportunity for brands to meet customers by launching an activation campaign that reflects the values and traditions around the religious festivity. Here are some examples.
Break Fasting or Iftar Event
One of the most exciting things about Ramadan is the food and feasts. TikTok for Business mentions that 86% of TikTok users are interested in content about Food & Beverages during Ramadan. This trend shows the joyousness of food and feasts during Ramadan. This includes grocery runs, meal preparation for Sahoor, and mostly getting ready for Iftar or breaking the fast.
Brands can tap into this excitement by arranging an Iftar event. Invite brand partners, influencers, and loyal customers to celebrate this moment together. To add excitement, brands can also combine it with online activations, such as offering giveaways as part of the invitation.
Live Cooking
Still related to the previous ideas, the joy of preparing Iftar and Sahoor will get people excited about recipes or tips they can apply at home. Brands can partner with celebrity chefs to perform live cooking and meal preparation tips for Iftar or Sahoor. This can be combined with the Iftar afterwards. Also, broadcast the event on Instagram Live or TikTok Live to generate online excitement.
Give Back to the Community
Ramadan is about giving back to the community. Ask audiences and customers to participate in charity events supported by your brand. As an example, Skytree recommends brands partner with local charities and organizations to distribute Iftar meals.
Charity Run or Charity Walk
This is one of the offline event ideas for campaign activation. Brands can invite audiences and customers to exercise while giving back to the community. Afternoon time when people usually wait to break their fast is considered to be the best time to hold this event. People also call activities during these times Ngabuburit.
Ramadan Bazaar
Brands can host a bazaar or concept market event to do brand activation during Ramadan. Partner with local businesses to open a pop-up store and sell their products or services. Ask the tenant to run an offline flash sale to enhance the excitement.
Workshops
Besides food and feasts, there are also many things closely related to Ramadan and Eid. For example hampers, parcels, and gifts. Instead of just offering Ramadan hamper packages, brands can host a craft or DIY workshop on how to create their own hampers. There are also many other options such as making decorations, wellness topics, and personal development during Ramadan.
Music Festival
Religious music is one of the cultural appropriations appreciated during Ramadan. Brands can tap into these trends by holding music festivals with a Ramadan theme featuring local artists and bands.
In conclusion, brands can choose which activities most fit their identity and personality. All of the ideas above are highly combinable. Also, brands can add multiple media elements to create a more immersive and interactive experience.
Insight at FreakOut adds that in executing brand campaigns during Ramadan, brands should highlight how their products or services can benefit customers' health and well-being in this joyful and full-of-blessing season. Furthermore, brands can also prepare a branded package or gift to give to attendees at the event to give something more memorable.
Also Read: Brand Activation at Music Festivals: How to Stand Out and Create an Immersive Experience
SUBSCRIBE TO OUR NEWSLETTER
Keep up with our latest jobs notifications, news, and events. No spam, we promise.