Beware on Recruitment Scam!
TALENTVIS will not solicit fees from job applicants in any form / condition.
View more
Why & How to Attract Neurodiversity Individuals
by Emma • Fri, 17 May 2019 05:27AM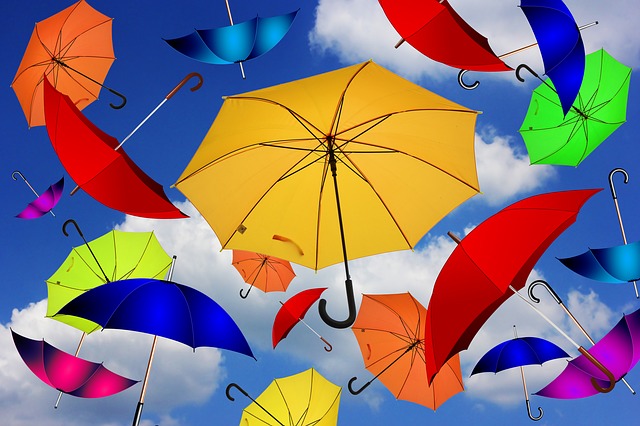 The long-held stigma saying that people with special needs will find it difficult to land a job is finally going away. Robert Austin and Gary Pisano survey showed that more organisations are welcoming people with autism in workplace as they know that autistic individuals can be a valuable asset for company. However, it seems that this employment opportunity is less common for individuals affected by dyspraxia, dyslexia, ADHD, social anxiety disorders, and other conditions. There are not many firms want to hire these neurodiverse people.
Among the most common reason why business leaders are reluctant in hiring them, as cited in the survey, is that because neurodiverse team will need more attention and effort in hiring and/or after employment process. Not to mention, many employers still don't understand how to recruit these neurodiverse talents. Austin survey found that practice that is almost universal under a traditional approach such as interviewing can be a major gap. For example, while neurodiverse people might excel in important areas, many don't interview well. An autistic person often does not have good eye contact and is prone to be too honest about their weaknesses. Some others might have a confidence problem.
The second reason would be derived from assumptions that scalable processes require absolute conformity to standardise approaches. For example, your neurodiverse team might need different lighting or noise-cancelling headphones to help them work. And to provide this, it needs extra attention from manager or employer to tailor individual work settings. However, not many manager or employer knows or aware of these needs.
See also: Why You Should Hire More Locals than Expats
Those reasons are, then, seen to be disadvantageous for neurodiverse community. They are often underestimated during application and selection processes. And those who are already in workforce are prone to face hurdles due to lack awareness and understanding of recruiters and hiring managers.
However, starting from 2013 to earlier this year, many companies such as Microsoft, Willis Towers Watson, Ford, Deloitte, IBM and JPMorgan Chase reformed their HR processes to reach out to neurodiverse talent. They provide extensive access to neurodiversity programs at SAP, HPE, and Specialisterne.
Why do company start accessing neurodiverse team?
Austin mentioned that individuals who have autism and dyslexia can bestow special skills in pattern recognition, memory, or mathematics. Project Enterprise Coaching also mentioned that albeit neurodiverse individuals have lack communication, they can bring with them highly desirable capabilities you might rarely found in well-bodied workers. For example, neurodiversity team can have:
a) high levels of concentration;
b) reliability, conscientiousness, and persistence;
c) accuracy, attention to detail and ability to identify errors;
d) technical ability such as in IT, engineering, or sciences;
e) detailed factual knowledge and an excellent memory;
f) creativity especially in visual, spatial, or process activities; and
g) high levels of intellect and thinking.
Moreover, Austin survey released that in the following years there might be a talent shortage in technology automation and IT. For example, the European Union faces a shortage of 800,000 IT workers by 2020. This big deficit is expected to be in strategically important and rapidly expanding areas such as data analysis and IT service implementation. Yet, these tasks are a good match with the abilities of some neurodiverse people. So, you already have the answer for talent war that might come in the future.
You think you do not need neurodiversity today, but you certainly will need them tomorrow.
How a company raise the difference
As the aforementioned case, many employers don't know how to attract neurodiversity individuals. Some cited that they are not able to interview them. And yet – bringing them within a team is advantageous. So how to attract and raise company awareness?
Mark Evans, marketing director for FTSE 100 insurer Direct Line, whose daughter suffers from dyslexia, said that they are creative intelligent individuals whose brains are wired to see the world differently, something that will benefit the business. Many misunderstood how this superpower can be so beneficial, while some did not understand how to bring them close together in a team. In this case, employers can work together with a company that can help them recruit and train neurodiverse hires.
"Company like Auticon. They are a consulting firm that only recruits people on the autistic spectrum, on behalf of employers. They don't do CVs or interviews. They conduct skills tests to match people to specific roles, instead," added Evans. "For us as an insurer, this has been particularly helpful in analytics space."
However, if you insist to hire them yourselves, you should ensure your job advertisements are open and attractive to neurodiverse candidates. For example, SAP suggested to write jobs adverts carefully, send out right signals such as campaign and pictures, ensure recruitment process matches the job position, help candidates with the process, take the stress out of a process such as extra time for their assessment tests, and make everyone comfortable with recruitment situation and processes.
Next read: 6 Categories of Technology Employers Should Have and Use
SUBSCRIBE TO OUR NEWSLETTER
Keep up with our latest jobs notifications, news, and events. No spam, we promise.