Beware on Recruitment Scam!
TALENTVIS will not solicit fees from job applicants in any form / condition.
View more
Recruitment Tips: Hiring and Managing Non-Traditional Talents
by Emma • Fri, 30 Aug 2019 06:22AM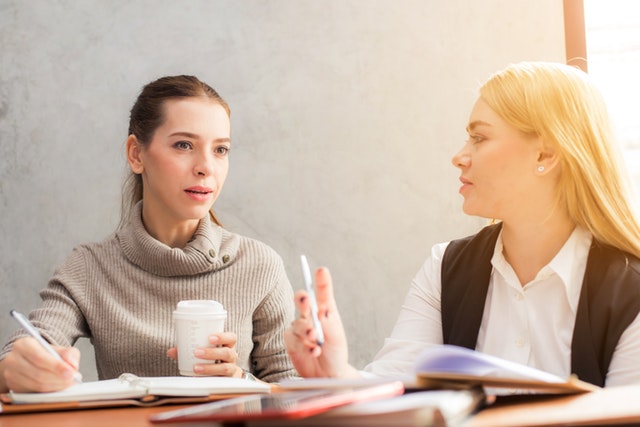 Severe talent shortage has pushed hiring managers to find creative methods in attracting qualified applicants. More and more companies feel urged to offer competitive perks and benefits so they can grab top talents' attention to work with them - all at the expense of spending immense budget. While this might not be a great deal for an established organisation with stable financial ability, SMEs might be overwhelmed with such competition. Fortunately, there is a non-traditional hiring option that helps businesses fill job openings in a quicker and cost-friendly way.
Non-traditional candidates are talents who are constantly changing industries, those without degrees, or those who hold criminal records. In a simpler term, non-traditional talents are anyone who might not meet traditional hiring criteria. A candidate with an alternative educational background, for example, is skilful yet does not hold standard certification from known universities. Instead, they have educated themselves for a fraction of the cost in an online platform like Coursera, Khan Academy, or Alison.
See also: Hourly Employee: Reasons and Guide for Employers
Non-traditional talent can also refer to someone who is currently incarcerated or has been in the past. You might think that ex-cons could potentially harm business but this assumption is not necessarily true. A survey revealed that ex-felon can be a loyal talent – more loyal than your current employee. They could also bring greater skills as well as higher productivity to your organisation.
Another benefit of turning to non-traditional candidates is that you can nearly double your candidate pool which leverages your option to tap on the right talents. You can also bring a more diverse environment as non-traditional candidates are usually much more diverse than traditional ones.
As non-traditional talents possess different criteria from traditional candidates, how do we select the best ones? Here are tips to implement.
1. Be flexible with your job descriptions
As a professional recruiter, you must write a job description in a detailed and understandable way. You should include any criteria that match with the position offered, but also be flexible with your job listing. Flexible means you should not be strict with experience or educational background. Additionally, you need to include additional information to your EEO statement stating that non-traditional applicants are welcome to apply, regardless of degree, age, formerly incarcerated experience or those who might not otherwise typically apply. (For more information regarding EEO, check here)
2. Focus on skills and potential rather than resume
Your hiring goals should always focus on the quality rather than quantity, especially when recruiting non-traditional talents. You can add certain test on the first round to see skillsets of a potential employee and how they can bring success within company.
3. Show your support to non-traditional candidates
Every employee in your organisation deserves to be treated equally. First, you need to always remember your EEO statement. Then, you should also highlight the success of your non-traditional employees by posting them on your hiring blog. Running publications that might be part of cultivating your target audience can also be helpful in tapping into the larger non-traditional talent pool.
4. Form beneficial partnerships
To dive deeper into your talent search, you can partner with non-profit organisations such as Year Up or Give2Asia which assist individuals who aren't yet formally "employed". These organisations can likely help you hire the best skill you need. Generally, individuals who are involved in the non-profit organisation are already equipped with some pre-training skills that allow them to successfully run better in the workforce.
Next read: Reasons Why You Struggle in Hiring Technical Data Talents
SUBSCRIBE TO OUR NEWSLETTER
Keep up with our latest jobs notifications, news, and events. No spam, we promise.