Beware on Recruitment Scam!
TALENTVIS will not solicit fees from job applicants in any form / condition.
View more
Office Snacking: Healthy and Tasty Snacks Employees Love
by Emma • Tue, 12 Feb 2019 01:47AM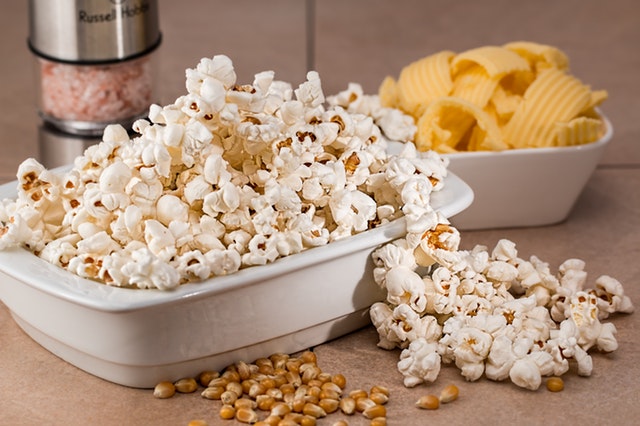 Work hard, snack harder - If you seek to ensure that your employee are happy at work, the urgency to make the quality of food stocked in the office refrigerator becomes even more visible. Mr Ken Oehler of Aon Hewitt said to Straits Times that if employee are served free flow of snacks in the office, they are more likely to stay longer and have higher productivity level as having something to munch while working can keep their energy on. As a result, employees can focus more with their tasks.
Moreover, snacking can actually keep your blood sugar stable during work hours. Brittany Kohn said that when you are chained to your desk with a looming deadline, snack is a solution to help keep your energy up and your blood sugar stable during afternoon slump. Not only does it keep you more productive while maintaining your blood sugar stable, healthy snacks will also fuel your body with important and essential nutrition. Not to mention, snacking at the office is also one of the best ways to get rid of stress at workplace.
Hence, healthy snacks on-hand at office is key for staying fuelled and focused. Having healthy options readily available is one of the easiest ways to retain employees' focus and productivity at work. To decide what healthy snacks you should always provide, here are some healthy office snacking ideas you should add in your daily office day.
01 Nuts and string cheese – Keeping it low carbohydrate will not slow down your performance and the high protein will satisfy you until your next meal. Plus, the healthy fats in nuts will add an added dose of needed nutrition to your day.
02 Seeds – Seeds are better to eat with toast, yogurt, oatmeal, or just by its own. You can keep pumpkin seeds, sunflower seeds, chia seeds, or hemp seeds in your office. They are great source of protein and easy to store.
03 Dried fruit – It is a last long snack you can eat and of course healthy. It is easy to eat and filled with natural deliciousness. Dried fruit is high in fiber and nutrient dense. It is also a great source of energy when you need a little pick-me-up at work as it contains little to no fat which contains significant amount of calories.
04 Dark chocolate – Not all chocolate is healthy but consuming dark chocolate in moderate amount is the best. Not only is it sweet for mouth, but it can also retain your energy and be your mood booster. Dark chocolate that contains more than 70 percent cocoa which lacks all the added fat and sugar of classic chocolate milk is your source of healthy sweeteners. It is also packed with antioxidants and can help regulate levels of stress hormone.
05 Veggies – Having veggies such as organic carrot as office snack is good for health. As veggies is one source to keep us healthy, eating organic raw veggies can also help retain your energy.
06 Sugar-free gum – Chewing gum can actually be good for your teeth and overall health, especially sugar-free gum. Studies show that gum can freshen your breath, overcome cigarette addiction, improve memory, and even help weight loss.
07 Air-popped popcorn – LifeHacker offers an interesting tips to make healthy popcorn by adding ¼ cup of popcorn kernels to a microwave-safe bowl, then covering it with a microwave-safe plate and popping it in for 2 minutes and 45 seconds. Voila! Healthy popcorn is ready to serve. By eating this snack, it can replace your boring sitting day with nice eating day (while working, of course). You can add seasonings like cinnamon, red pepper flakes, turmeric, or other healthy seasonings.
08 Seaweed – This savory snack is a great alternative to-go chip. It contains with mineral A, C, E, K and B vitamins. Tanya Zuckerbrot, M.S., R.D. said that seaweed acts as a vegetable in our diets because it is a low-calorie, fibrous, nutrient-dense food.
09 Healthy chips – Who does not love chips, right? Also, it is an easy snack you can find everywhere. However, not all chip is good for your body if you consume it on a daily basis or regularly choose them over healthier options. SELF shares some most healthy chips you can have at your office such as coconut chips, potato chips, seaweed chips, and more.
Next read: Perks Employees Want More Than a Pay Rise
SUBSCRIBE TO OUR NEWSLETTER
Keep up with our latest jobs notifications, news, and events. No spam, we promise.