Beware on Recruitment Scam!
TALENTVIS will not solicit fees from job applicants in any form / condition.
View more
Morning Routine That Will Keep You Fit All the Day
by Emma • Fri, 12 Apr 2019 07:14AM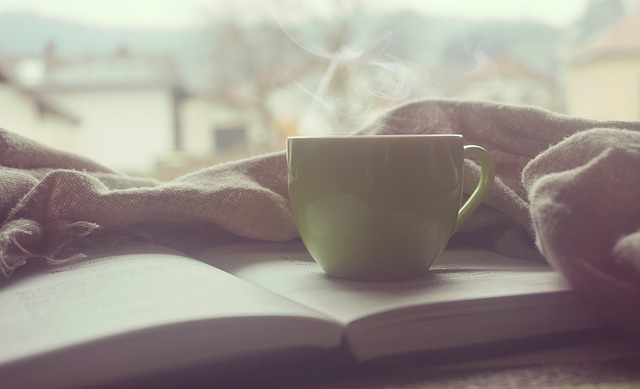 "The way you start your day determines how well you live your day." – Robin Sharma
Every person has morning rituals. Oprah Winfrey, for example, spends her morning with twenty minutes of meditation and exercises. Meanwhile Jocko Willink, prefers to start his day by going to the gym and workout for at least one hour going with his work schedule. Then, Steve Jobs will always make his bed once he wakes up, then look himself in mirror with his own thought for a few minutes.
Successful individual is a stickler to their daily routine as this routine will give a sense of purpose to each individual who did it. According to Northwestern Medicine, individuals who do not have daily routine will likely suffer from stress, poor sleep, poor eating, poor physical condition, and ineffective use of time. It means, if you build routine just like other successful people, you will not only shoo away those health issues, but also learn to have better self-management such as financial or time management.
So, while everyone's routine is unique and could be different from one another, you can try this routine to have a better day.
Read also: 7 Most Fun Team Building Activities You Should Try
Plan before tomorrow
Firstly, before going to bed, see your notes whether you already have something to do on the next day or not. If you haven't, you better plan ahead. Many experts say that planning or scheduling your day ahead will improve performance and productivity. Planning will help you not waste your time. You might want to use these planning technique proposed by HRinAsia, including:
- identify available time for your work,
- schedule your high-priority activities,
- schedule essential actions,
- schedule some extra time for emergencies, and
- analyse your schedule and activities.
Wake up before your alarm
This might sound hard, but for morning-lovers people, waking up is easy, especially if you have routine to follow. Lucas Reilly at Mental Floss found that your body will have more stress when you need to wake up after your alarm. It happens because you might find the sound of alarms disturbing. "Incidentally, if you do not wake before your alarm, you probably are not getting enough sleep – or you are not sleeping on a consistent schedule," Reilly added. Therefore, when your alarm starts screaming, you will feel dazed and grumpy. If it ever happens to you, then, you probably need to start this morning routine.
Drink early and meditate
There is already bunch of studies suggesting us to drink water straight away after waking up. It is because drinking at that time can actually cleanse every toxic in your body. As in Dr. Health Benefits, there are some benefits of drinking water early after waking up, including:
- eliminate germs in mouth,
- increase metabolism,
- prevent weight gain,
- press stomach acid up,
- make your skin healthier,
- good for hair growth,
- prevent kidney stones, and more.
After taking some gulps of water, you can do a 3 to 5 minutes meditation to actually clean your thought and freshen your energy. Lee Nichole at Little Coffee Fox said that it could help you set a tone of calm for entire day, give you more energy during the day, and improve your well-being. So, why not start the day with a minute of silence?
Shower with cold water
Do you believe that taking cold showers instead of hot showers provides surprising health benefits? According to Medical Daily, taking shower with cold water will increase your alertness. It will release a rush of blood through your entire body and give you natural does of energy for the day. Taking cold water during your shower time will also refine your hair and skin, improve your immunity and circulation, stimulate weight loss, ease stress, and many more.
Don't forget your breakfast
This is an important routine you should never miss. Healthy breakfast in the morning will improve your focus until lunch. Jessica Brown in BBC stated that breakfast is key to jumpstarting your metabolism. "In order for other tissues to respond well to food intake, you need an initial trigger involving carbs responding to insulin. Breakfast is critical for this to happen," she said.
Take a walk to your workplace
Everyone should know that walking is good for health and actually improve happy mood throughout the day. A study from Better Health found that walking for at least 30 minutes a day is a great way to improve or maintain your overall health. It also manages your mood for the day. For example, if you are likely to stress out in workplace, your friend will likely to suggest you to take a walk. Why is that? It is because stepping your feet through fresh air will give some kind of happy feeling.
Next read: 8 Podcasts That Will Upgrade Your Knowledge and Productivity
SUBSCRIBE TO OUR NEWSLETTER
Keep up with our latest jobs notifications, news, and events. No spam, we promise.