Alert!
Please beware of impersonation scam that disguise as Talentvis Consultants. Please DO NOT provide your personal information or transfer of any money as we do not solicit money from Jobseekers. For further information or enquiries, you can reach out to us at
corporate@talentvis.com
How to Retain Prospective Candidates during Coronavirus Anxiety
by Emma • Mon, 27 Apr 2020 15:19PM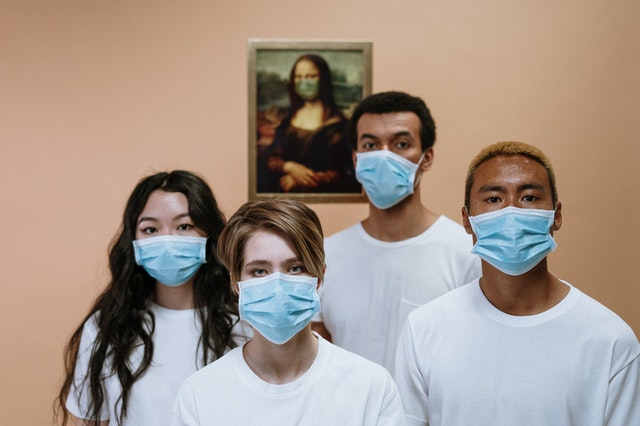 The world of work has been undergoing a swift and unprecedented circumstance as cases of the novel coronavirus infections surge. Information regarding coronavirus impacts has also unfolded a wide range of thoughts, feelings and reactions. Researcher Sherman Lee found that many individuals, including job seekers and employees, are experiencing symptoms of distress and anxiety as the pandemic reaches its peak.
The distress and anxiety that job candidates experience come from the uncertain situation of the crisis weighing on their job search, added Lee. Jobseekers might continuously think of the "what if" scenario, such as 'what if the situation got worse?' or 'what if I get hired, will I be able to work directly or need to wait until the outbreak stops?' These questions then might lead them to feel insecure about their job search in an organisation. As a result, candidates might move to a more credible company that can address their anxiety and uncertain feelings.
To avoid losing top talents, make sure you do these three practices.
Be transparent
Anxiety commonly stems from the unknown. Therefore, being transparent about company policies is essential to provide insights to prospective candidates with a coping mechanism. When candidates repeatedly ask themselves "what if?" and focus on problems before they happen, it will lead to a bigger feeling of nervousness and uncertainty.
See also: Why Internal Hiring Matters?
In this case, it will be helpful to be 100 percent transparent about the company's hiring plan with prospective candidates. Continuously share the latest update regarding your company protocol during pandemic, such as hiring procedure, onboarding procedure, or productivity procedure to keep your candidates in the loop.
Keep your communication alive
The novel coronavirus has changed the way recruiters approach candidates. Interviews become mobile and in-person interviews are pending. Onboarding and team meeting discussion would also be limited. This could negatively affect a candidate's feelings about the recruitment process if you fail to provide real-time communication. Therefore, don't wait for your candidates to start the talk, it is perfectly fine to initiate the conversation with prospective hires. The content of your communication can be as small as asking your candidate's conditions. This will not only strengthen a candidate's desire to work with you but also help retain and address the ambiguity of your recruitment process.
Use reassuring language
"Of all the weapons of destruction that man could invent, the most terrible - and the most powerful - was the word… The word managed to destroy without leaving clues." - Paulo Coelho
Words and phrases have their own power when it comes to discussing health concerns or crisis. Your word choices also impact people's perceptions of this situation. Based on The Journal of Positive Psychology, there are terms that should be avoided when communicating crisis management, be it with candidates, employees, or other stakeholders. The terms include "cases" and "victims" as these words reinforce negative connotations and can make your people even more stressed.
What phrases or words should you use? The Journal suggested that you should stick to the facts and avoid inflammatory language. You can use words like treat or purpose. For instance, you can say "our staff are offered with home-technology and home-work-desk as our top priority is to put people first" when your candidate asks about your approach in times of a crisis. This will reinforce a more positive result.
Next read: How to Reach Out to Talents During the Covid-19 Crisis
SUBSCRIBE TO OUR NEWSLETTER
Keep up with our latest jobs notifications, news, and events. No spam, we promise.