Beware on Recruitment Scam!
TALENTVIS will not solicit fees from job applicants in any form / condition.
View more
How Does Caffeine Affect Your Body & Resilience?
by Emma • Fri, 12 Jul 2019 05:04AM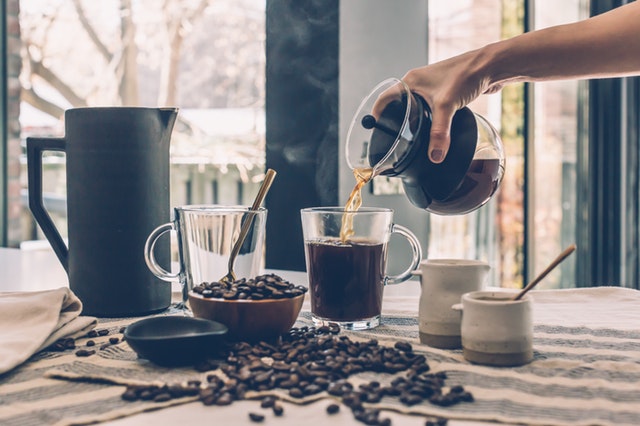 Are you an avid coffee drinker?
Besides tea, coffee is among the world's most consumed beverage. In the United States alone, there are more than 100 million coffee drinkers. Statistics from Coffee Facts showed that about 400 billion cups of coffee are consumed each year, with 450 million cups are consumed in the United States every day.
It comes as no surprise that there are so many coffee lovers around the world, including you maybe – because drinking coffee has various benefits such as keeping you stay awake, improving energy levels and physical performance, and even helping burn fat. But between the good, are you aware of the danger of coffee?
See also: Office Snacking: Healthy and Tasty Snacks Employees Love
Positive effects of caffeine on your body and resilience
Before revealing the harmful effects, let's hear happy news about coffee first!
There is strong evidence that caffeine is one of the most effective antidepressants while being a good medicine against various health problems such as Parkinson's disease, Alzheimer's, diabetes type 2, and dementia. Not only that, consuming the right amount of coffee could also help reduce the risk of depression and suicide. Harvard researchers cited that drinking several cups of coffee daily could improve mood and reduce the risk of suicide in men and women by about 50 percent. As caffeine contains a mild antidepressant, it can boost the production of certain neurotransmitters in the brain which lowers the risk of depression.
Besides, consuming a cup of java in the right amount can also improve your performance. A study by coffee and health found that caffeine has an ergogenic effect that improves the capacity to do work or exercise. It can also increase your adrenaline and blood flow to your heart and muscles which can activate your movement.
The right amount of caffeine to consume
The trick to reaping all the advantages caffeine brings is to consume it in the right amount. So, how much do you think the right amount is?
According to Mayo clinic, the right amount of coffee consumption for adults is 400 milligrams which equal to four cups of brewed coffee. But you should be aware that each caffeine beverage varies widely, a cup of Starbucks coffee might have lower or higher milligram. Therefore, it is better to read the composition before drink it right away.
Negative effects of caffeine on your body and resilience
While moderate consumption is good for our health, being too addicted to caffeine can increase anxiety levels and make you more depressed instead. One study mentioned that too much caffeine will lead to anxiety and depression. This, then, results in bad sleep patterns, leading to a vicious cycle of restless sleep. Caffeine also includes some medications that can mess with your health such as heartburn, blood sugar level, and your stomach if you consumes too much and don't get enough calcium in your diet.
You might also suffer from high cholesterol if you don't filter the cafestol in your caffeine. A research found that drinking an average of six cups of coffee a day was associated with increased total cholesterol and LDL (a harmful type of cholesterol). However, you can prevent this by filtering your coffee with paper filter. Filters seem to remove most of the cholesterol-boosting substance found in coffee, as written in the research.
The bottom line is that caffeine is a good booster for your day. It gives you the right amount of energy if you consume it well. Having a cup of coffee a day might also give you resilience during your work hard day, giving you stress-free day and boosting your good mood. But you should also remember to reduce your consumption of caffeine-like food such as soda or chocolate to keep you healthy while still adoring your cup of coffee.
Next read: Morning Routine That Will Keep You Fit All the Day
SUBSCRIBE TO OUR NEWSLETTER
Keep up with our latest jobs notifications, news, and events. No spam, we promise.