Alert!
Please beware of impersonation scam that disguise as Talentvis Consultants. Please DO NOT provide your personal information or transfer of any money as we do not solicit money from Jobseekers. For further information or enquiries, you can reach out to us at
corporate@talentvis.com
Email Etiquette for More Productive Day at Work
by Emma • Wed, 19 Jan 2022 22:48PM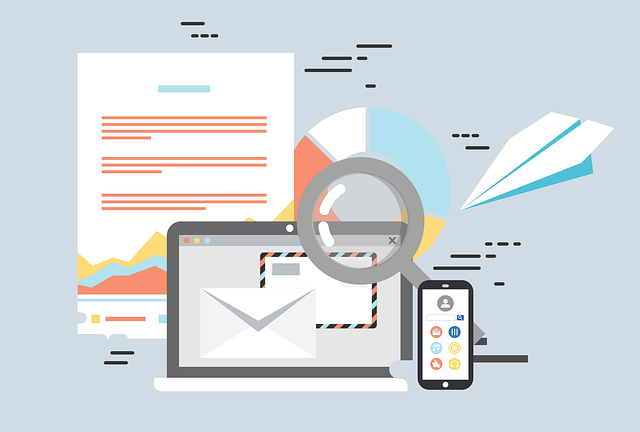 When you have so much on your plate at work, paying attention to email etiquette may easily slip your mind. From making a slight typo, missing attachment, to sending email to the wrong person, we make email mistakes all the time; yet these errors will most likely not compromise our KPI or capsize our career. Nevertheless, sending a well-written, effective email that shows not only your strong communication skill but also helps others navigate better around their work will make you appear more capable and reliable.
Without further ado, see for yourself how these email etiquette tips could help you have a more productive day at work.
Include CTA in your email subject
Previously, we have discussed BLUF communication to improve your day-to-day body emails. Before conveying your message, it is duly noted that the email subject line is your first touch point with the recipients. In the context of work, the subject line has to be straightforward and meaningful so your recipient could make an immediate decision of what to do with your email. Perhaps, some of you are familiar with this format:
[ACTION REQUIRED] Email_Subject
Here, we recommend you to take a step higher with your subject line. It does require more work on your end, only trivial add-on, but this change could do immense for your vertical and everybody involved.
Add time estimation in your email subject
The next time you send out a report of your latest project, add the estimated time for your coworkers to read through the documents. For example:
[5 minutes read] Report on Project X
This way, you have made it easier for your coworkers and managers to decide whether to keep the report for later or read it in between two meetings.
Add specific call to your action
The truth is, "Action Required" in the subject line informs your recipient so little about what you actually expect from them. Thus, you need to be more specific about them. An example of a specific CTA would be:
[(Manager's Name) to Approve] Marketing Proposal for Q3
Likewise, when your manager receives your email, they already get the purpose of it even before opening the body email.
Read More: What to Do After Receiving Your First Offering Letter
Summarize your coworker's thoughts for them
Let's say you receive an email from a coworker. You immediately open the email and find it has jumbled thoughts and unclear CTA. Instead of confronting the said individual for sending a sloppy message, one thing you could do is summarize the email for the both of you. Take a good time to read through the email several times. After that, you can try to recap the main points of the email and restate what you think is the CTA.
By doing this, not only you help a coworker gather their thoughts, but hopefully they will also pick up your email etiquette and improve next time. For your own end, summarizing your coworkers thoughts prevents you from making them a strawman. By confirming their points, you two could clear up any misunderstanding up front, hence communicate more effectively and clearly.
Hyperlink whenever possible
If you are linking someone to another website for benchmarking purposes or resources, do take the extra step and put the website addresses in hyperlinks. This will make your email more neat, professional looking, and of course more pleasing to the eyes of the recipients. The best part of hyperlink is that it only requires you a few extra seconds to attach one. So, there isn't really a reason why you wouldn't do this, right?
The number one rule of thumb for email etiquette at the workplace is to always be upfront and purposeful with your emails. Strip down any unnecessary information or distractions and be clear about your intention immediately. Good luck!

Read More: How to Negotiate Salary Raise in 2022
SUBSCRIBE TO OUR NEWSLETTER
Keep up with our latest jobs notifications, news, and events. No spam, we promise.