Beware on Recruitment Scam!
TALENTVIS will not solicit fees from job applicants in any form / condition.
View more
Do Motivational Posters at Work Really Make an Impact?
by Emma • Mon, 15 Jul 2019 05:46AM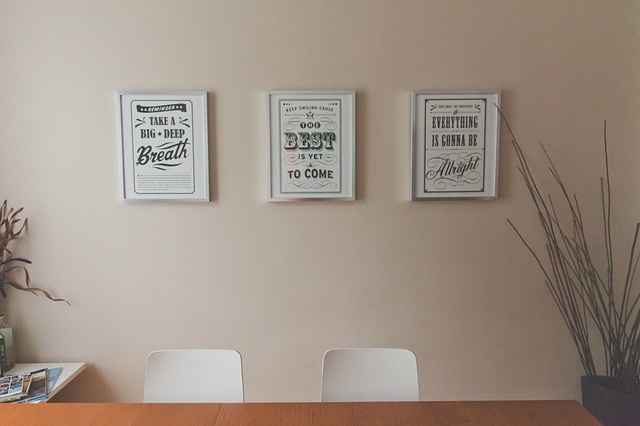 In every corner of the office, you will likely find some sort of motivational and inspirational quotes hung on the wall. Typically encouraging words like, "If you cannot find a way, create one", "Be the change", or "Never let fear decide your future" might be your everyday sight when arriving at the workplace.
But have you ever wondered if these sort of motivations really have an impact on employees' performance or productivity?
Some people might take motivational posters in their office for granted as they think that these are merely empty words that serve no more than just decorations. However, some others might really be motivated by these quotes - implying that every individual has a different kind of motivational booster. Dean Burnett, a neuroscientist and Guardian columnist, cited that it is possible that motivational poster really gives impact but with some notes that not everybody can be motivated in the same way.
See also: How Work is GOOD for Your Health?
Intrinsic and extrinsic motivation
Burnett emphasised that motivation generally comes from two factors: intrinsic and extrinsic. Intrinsic motivation comes from within, as it arises from your own emotions and thoughts such as enjoyment from an activity or personal curiosity. The example of intrinsic motivation is when you are working hard to finish your project because you genuinely enjoy doing the project. On the contrary, extrinsic factors come from outside such as reward or punishment. For example, you are working really hard in order to get paid well, or that you want to please your parents by getting a promotion.
Motivational posters here, said Burnett, boost our intrinsic motivation because we will not be given a reward by looking at posters. Motivational words are also creating some sort of imaginary motivation booster that reshapes our way of thinking. For example, you want to give up finishing a certain tough project. But when you read something encouraging, your mind will be more motivated, making you want to continue your project. It implies that well-phrased quotes hung on the office wall can boost our ideal self, reassuring our mind and heart to be more productive. This impact, however, might vary from each individual, depending on how seriously we take the phrases.
"People often say that motivation doesn't last. Well, neither does bathing – that is why we recommend it daily." – Zig Ziglar
The perfect combination: posters and arts
Other than a bunch of wording poster, a survey by CUInsight found that art can boost employee wellness and job performance better. 82 percent of respondents said that art was an important aspect in the workplace, while another 73 percent cited that their view of the company would change if the art were removed. Besides, it is also claimed that art has a greater impact on how people experience office culture. Indeed, decorating buildings that are more than just space and posters can leave an impression to your team members. Consequently, it boosts productivity levels of your employees, including job performance, satisfaction, and their ability to communicate with others.
Next read: Is Giving "Trophy" for Employee of The Month a Good Idea?
SUBSCRIBE TO OUR NEWSLETTER
Keep up with our latest jobs notifications, news, and events. No spam, we promise.