Beware on Recruitment Scam!
TALENTVIS will not solicit fees from job applicants in any form / condition.
View more
8 Podcasts That Will Upgrade Your Knowledge and Productivity
by Emma • Thu, 14 Mar 2019 01:28AM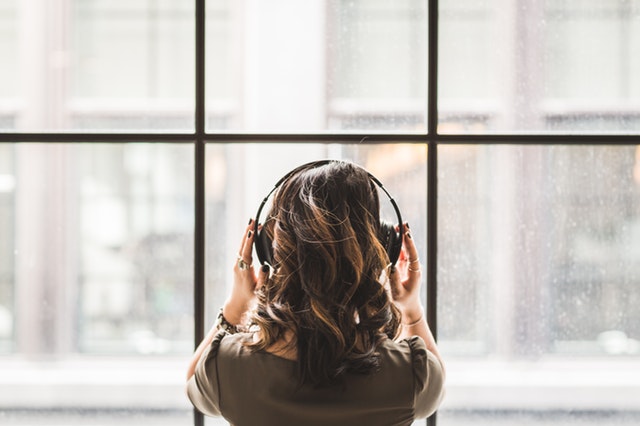 There are many things you can do to gain knowledge and learn new information, such as reading article or newspapers, watching educational TV shows, attending webinars, or enrolling to online courses. Also, discussing topics you are interested in will help you improve both personal and professional quality. However, all a must-read and a must-go knowledge is daunting, especially if you are a full-time employee with tight schedule.
Is that how you feel?
If you are likely to answer yes, then you are among those who enjoy learning in the most effective way and time-efficient. Thus, to help you achieve your learning goal, Podcast could be the right choice. It can help you gain knowledge while maintaining all the tight schedule you have. Podcast has a power to turn your everyday tasks like commuting to work, working out, or cleaning the house into prime opportunity to make self-development. Audrey Mattingly as in Odyssey mentions that there are several benefits of listening to a podcast, such as great source of information, source of comedy entertainment, and perfect media for audiobooks.
See also: Good Work Habits that Boss Notices in Their Employee
Moreover, according to Becky Kane, an editor and logophile-in-residence at Doist, high-quality podcasts can help you become more productive employees, effective leaders, savvier entrepreneurs, knowledgeable individuals, and generally happier human-beings. There are a lot of podcasts to listen to. However, to get started, here are a few lists of podcast to listen to during your commute or relax-working hours. These podcasts might also help sharpen your work-life balance and business knowledge.
01. TED Radio Hour
TED podcast provides fascinating and fresh ideas, inventions, approaches to old problems, as well as new ways to think differently. The talk in TED podcasts is based on some incredibly intelligent and intriguing people who want to contribute to a better world. Thus, if you love to gain new ideas from various people all over the world, TED radio hour can be your right choice.
02. Sharpen Your Edge
This is an innovative podcast series of Thomson Reuters. Sharpen Your Edge focuses on trending topics such as big data, digital identity, AI, and more about business market.
03. Life Coach School
Life Coach School is a resource for learning, growing, and becoming individual with healthy life. It also gives a new perspective, tips, and ideas for living the best life.
04. HBR IdeaCast
A weekly podcast from Harvard Business Review about leading thinkers in business and management. HBR IdeaCast also give insight on tips and tricks provided by big name like Jeff Bezos, Howard Schultz, and Maya Angelou.
05. Bulletproof Radio
This podcast will upgrade your thinking about technology. Dave Asprey, Bulletproof podcast speaker, uses hacking techniques and has tried everything himself obsessively focused on discovering. So, you can expect new ways of using latest technology by listening to his tricks and tips.
06. Quick and Dirty Tips
Stever Robbins, Quick and Dirty tips podcast speaker, shares his inventive productivity and organisation tips to transform your most overwhelmed person into an overachiever individual every week. This podcast also suggests quick and actionable advice for you to try and become better and more effective human being.
07. This is Your Life
Michael Hyatt, the speaker of this podcast, gives weekly podcast dedicated to intentional leadership. This podcast helps you understand how to live with more passion, work with greater focus, and lead with extraordinary influence.
08. 5 AM Miracle
This podcasts provides tricks to help you bounce out of bed with enthusiasm, create powerful lifelong habits, and tackle your grandest goals with extraordinary energy. 5 AM Miracle is also the best podcast that often ranked as number 1 in self-help and business categories of iTunes.
Next read: Does Interview Need an Icebreaker? (Why and What)
SUBSCRIBE TO OUR NEWSLETTER
Keep up with our latest jobs notifications, news, and events. No spam, we promise.