Alert!
Please beware of impersonation scam that disguise as Talentvis Consultants. Please DO NOT provide your personal information or transfer of any money as we do not solicit money from Jobseekers. For further information or enquiries, you can reach out to us at
corporate@talentvis.com
5 Signs You are Writing a Bad Resume
by Emma • Thu, 23 Sep 2021 15:43PM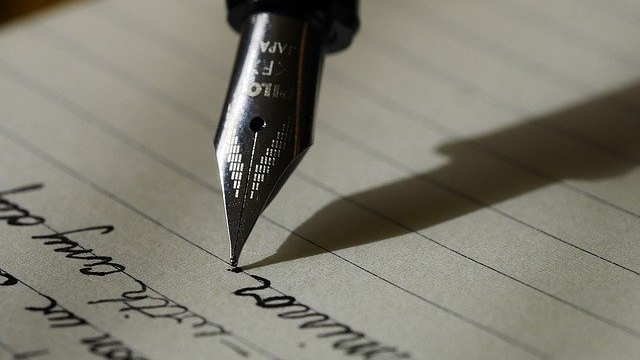 You could be writing a bad resume and not even realizing it. Why? Because the trickiest part in writing a resume is there's no universal "one-size-fits-all" method to do it. Everyone has a different background, experience, and personality, even the criteria of what makes a good candidate varies across industries and roles. So, where should you start then?
In July, Austin Belcak released a resume statistic after analyzing more than 125.000 resumes to find the formula that makes up a bad resume in order to offer a better, more effective alternative. Belcak examined various factors such as file types and formatting; education and interests; keywords, skills, and experience; and even the specific language used in a resume. Got no time to read the whole report? Don't worry, keep on reading because we have summarised it for you.
You don't cite your LinkedIn profile
According to ResumeGo, your resume would have a 71% higher chance of getting a job interview if you include the link to your comprehensive LinkedIn profile. Keyword: Comprehensive. This includes, but is not limited to, having a profile picture, setting up a professional header, and using a customized LinkedIn profile URL. For more tips on how to optimize your LinkedIn profile, read this.

You don't include relevant keywords
The average job description contains 37 keywords and skills. If you do not include enough relevant keywords in your resume, chances are you are not going to pass the screening process, especially if the recruiter relies on ATS to sort out candidates. To find out relevant keys to your desired jobs, you can make use of free word cloud applications by copy-pasting the job description to see what words that show up the most. Or, you can simply rely on websites like ResyMatch.
Read Also: 10 Top In-Demand Skills Singapore Startups are Looking For
You don't use metrics
Recruiters prefer resumes with measurable metrics and quantifiable results. Google Recruiters specifically say that they prefer candidates who apply the 'X-Y-Z Formula' on their resumes. Google describes this as:

"Accomplished [X] as measured by [Y], by doing [Z]." But just to make it easier to remember, let's shorten it to X-Y-Z.
This formula lets you focus on the quantitative aspect of your achievements and lets the recruiters know how much you have contributed to your mentioned endeavor.

Your resume is not within the ideal length
Based on research conducted by TalentWorks, the ideal resume length is 475-600 words, yet 77% of resumes fell outside of that range. Obviously, there are exceptions according to your career categories and levels. Let's say if you are a doctor or a professor, or maybe a C-level executive, then your resume will most likely be more than 600 words.

You use buzzwords and cliches
51% of resumes include buzzwords and cliches like "highly-motivated", "passionate", "detail-oriented", "team-players", "creative mindset", and "synergies". Do not use them. Your resume should always be selling your experience, not summarizing it. To avoid this landmine, simply google "resume buzzwords and cliche" on Google and remove all the adjectives that you find from your resume.
Manage to fix your resume based on these hacks? Congratulations! Your resume is guaranteed to look better than most people out there who have not been reading this article. Writing a resume is about continuous progress. As you move forward towards your career goal, your resume should also reflect that. So, be sure to always have your resume updated from time to time and apply the mentioned 5 methods in it!
SUBSCRIBE TO OUR NEWSLETTER
Keep up with our latest jobs notifications, news, and events. No spam, we promise.